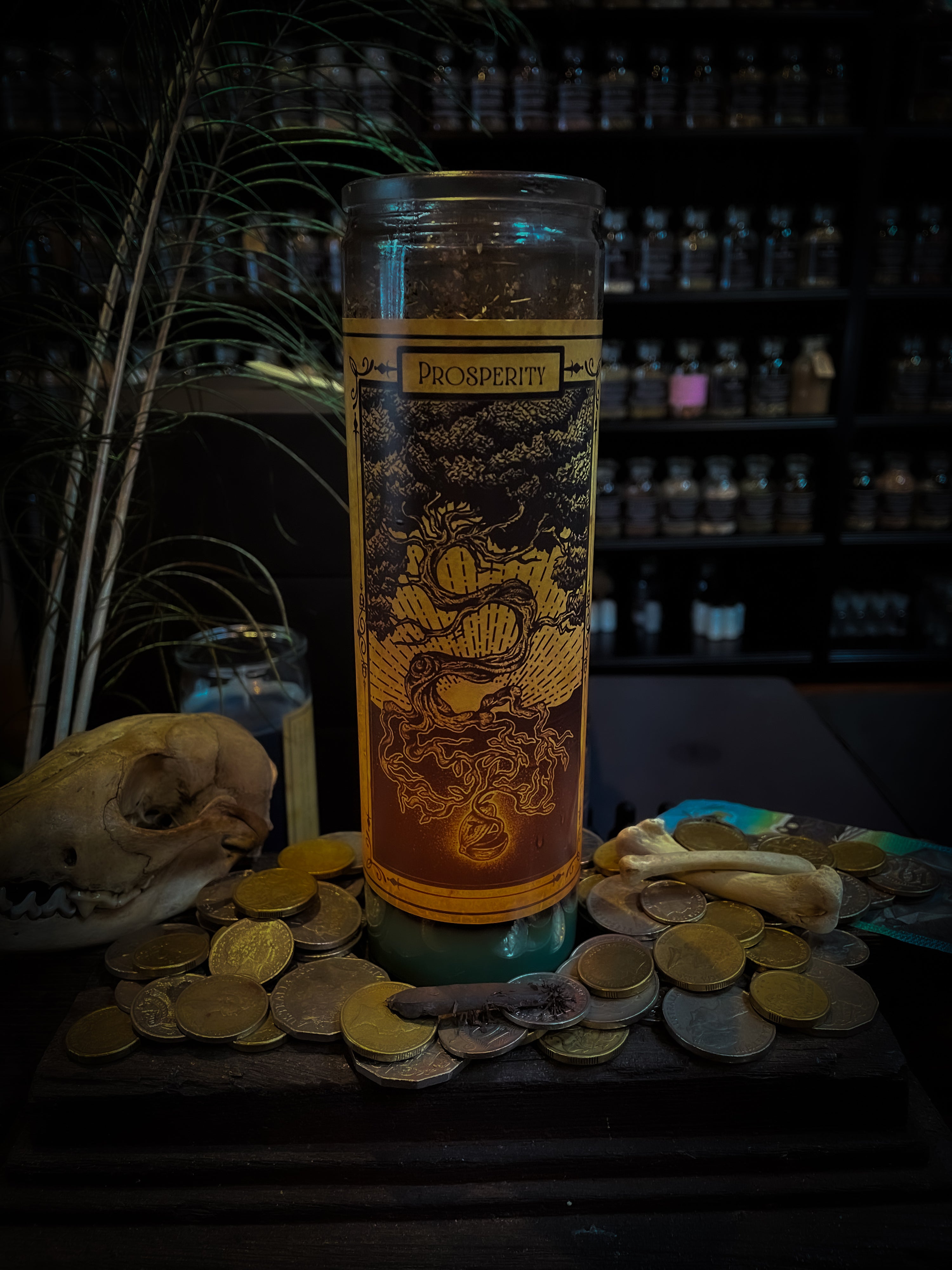 Weaving the Threads of Prosperity, Workshop
Weaving the Threads of Prosperity.
 

Date: 9th of December 2023
Time: 11am to 1.30pm
Location: Shop 6/47-53 Olinda-Monbulk Rd, Olinda VIC 3788
Facilitator: Ri
Weaving the threads of prosperity is a workshop designed to deepen your understanding and practical skills when undergoing workings of prosperity.
Come and learn how to best approach your prosperity work, how to successfully perform workings or prosperity and why your prosperity workings may not be working.
This workshop consists of hands on practical work and theory that will change how you view and perform your prosperity work. 
About the Facilitator: 
As founder and owner of Elfhame, Ri has been practicing Witchcraft for over 23 years. Walking the path of Traditional Witchcraft and practicing Cornish folk-magic, specialising in providing consultations and spell-work for clients. Working with spirits, crafting traditional charms & talismans, mixing incense & powders and brewing ritual oils & washes.
Ri is also a Vodouisant and initiate of Haitian Vodou, being a proud member of Hounfo Racine Deesse Dereyale.
Please bring –
Pen and paper if you wish to write notes.
Table and chairs are provided, please bring a cushion if you wish to sit on the floor during circle work.
The workshop space has a small kitchenette with access to water, a fridge, microwave and kettle. Toilet facilities are also available for participants.
Weaving the Threads of Prosperity, Workshop
Shipping
Fast shipping
To align with our stance on sustainability, all orders are processed and shipped Tuesdays, Thursdays & Fridays in bio-degradable and environmentally sustainable packaging. We also ship with a 100% carbon neutral courier.    
Order tracking
All orders are shipped with tracking details so you can keep track of your orders progress. You will find your orders tracking information in your account settings.
Get in touch
To get in touch with the Elfhame Witches please visit our Contact page, alternatively you can email us at admin@elfhame.com.au
Refunds & Exchanges
Refunds & Exchanges
Due to the nature of our products, refunds or exchanges are only accepted if an item is damaged. A refund or exchange will only be processed if we are notified within 7 days of receiving the item and when we have received the returned damaged item. Refunds will not be issued for lost orders by mail or couriers.
Terms & Conditions
Terms & Conditions
This website is operated by Elfhame. By visiting our store, visiting our site and purchasing our products you agree to the following terms and conditions.
We serve the right to refuse and or refund orders at our discretion. You agree to not reproduce, re-sell or exploit any portion of our business (including our products and services).We reserve the right to change the price of our products and services at any time. In no case will Elfhame be liable for the misuse of our products that result in injury or damage.
All items, curio or services sold by Elfhame is sold as a curio only and is not guaranteed effectiveness.