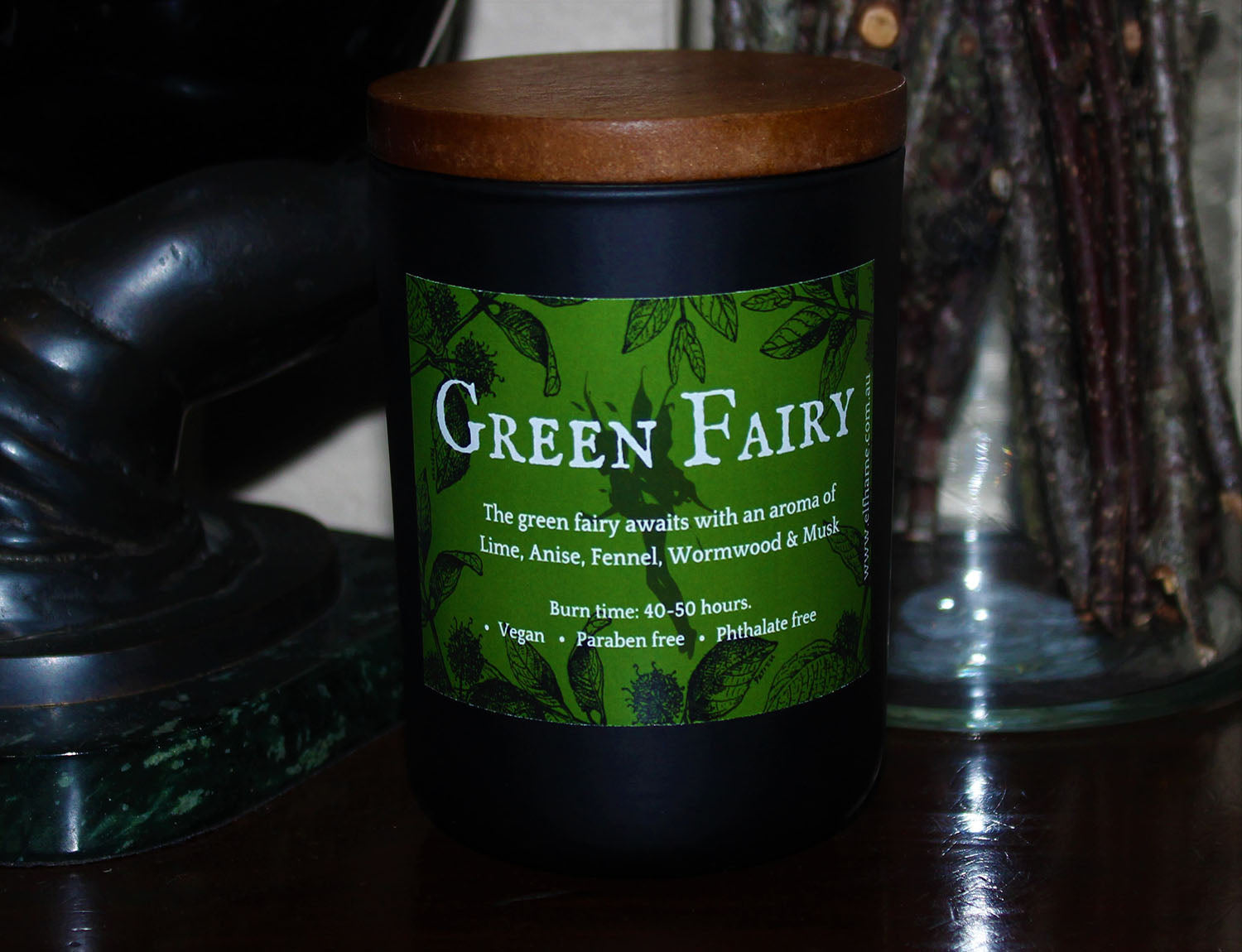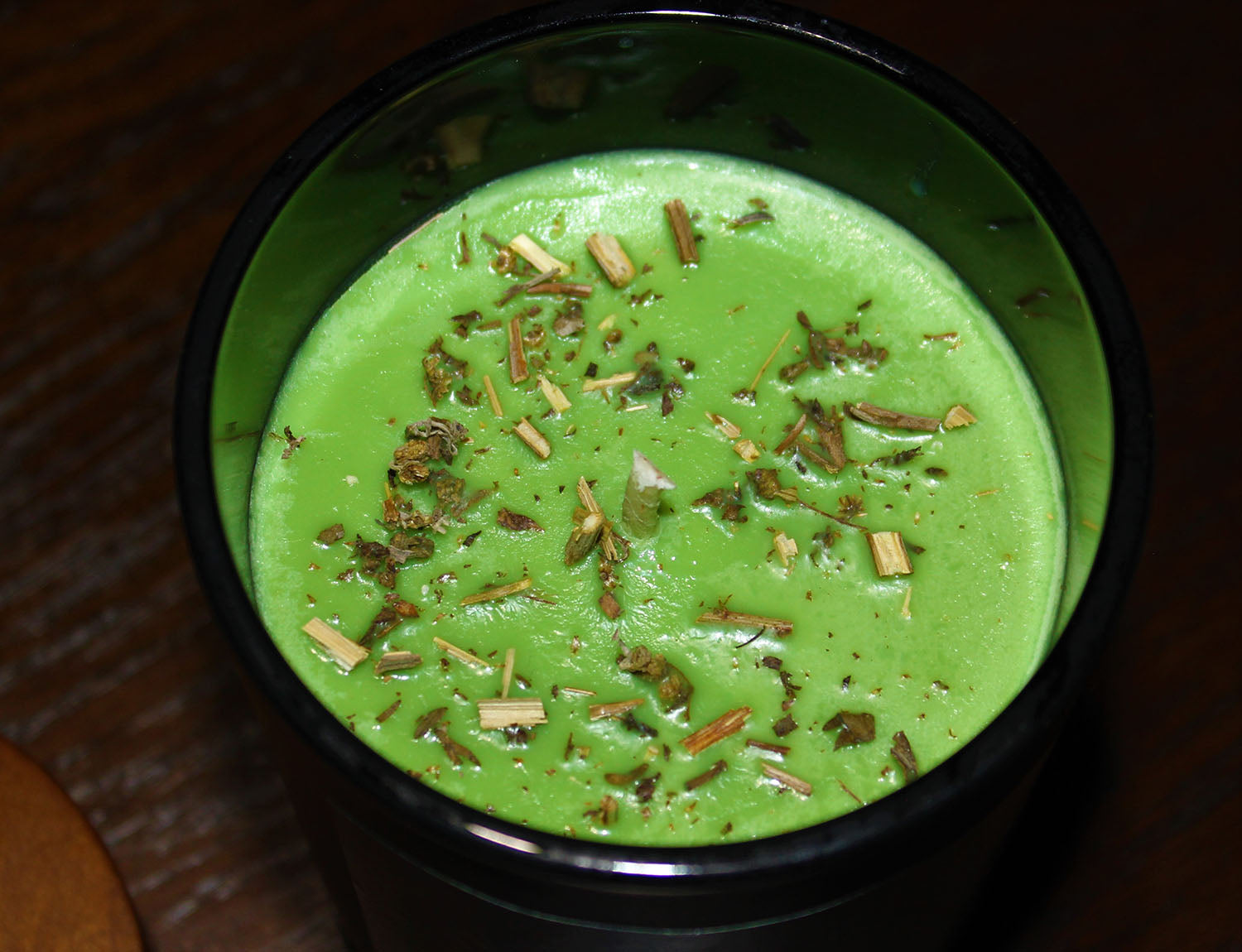 Green Fairy, Ritual Scent Candle
Once I was told of a drink that some will serve at particular times in the year. Once I had a glass, or two or three. It smelled of sweetness and tasted like licorice set on fire, which coursed through my body and took over my mind. I heard my name being called from the garden followed by laughter. The grass was damp with dew underfoot and the cool night air fresh in my lungs. The mushrooms guided my way until I found a group of people dancing in the woods. They invited me into their circle so I took a hand and started dancing and laughing. I couldn't remember the last time I had so much fun. Their endless revelry was intoxicating At some point long into the night, I woke up in bed, still laughing. Burn this candle to invite the ecstasy of dancing with the Green Fairy into your life.
Aroma: The green fairy awaits with an aroma of Lime, Anise, Fennel, Wormwood and Musk.
With a burning time of 40-50 hours, Vegan-friendly & Paraben & Phthalate free, our Ritual Scent Candles have been poured with quality soy wax & natural dye. Each aroma has been ritually blended by Elfhame from quality essential oils with only one synthetic oil being used (Musk). 
Green Fairy, Ritual Scent Candle
Shipping
Fast shipping
To align with our stance on sustainability, all orders are processed and shipped Tuesdays, Thursdays & Fridays in bio-degradable and environmentally sustainable packaging. We also ship with a 100% carbon neutral courier.    
Order tracking
All orders are shipped with tracking details so you can keep track of your orders progress. You will find your orders tracking information in your account settings.
Get in touch
To get in touch with the Elfhame Witches please visit our Contact page, alternatively you can email us at admin@elfhame.com.au
Refunds & Exchanges
Refunds & Exchanges
Due to the nature of our products, refunds or exchanges are only accepted if an item is damaged. A refund or exchange will only be processed if we are notified within 7 days of receiving the item and when we have received the returned damaged item. Refunds will not be issued for lost orders by mail or couriers.
Terms & Conditions
Terms & Conditions
This website is operated by Elfhame. By visiting our store, visiting our site and purchasing our products you agree to the following terms and conditions.
We serve the right to refuse and or refund orders at our discretion. You agree to not reproduce, re-sell or exploit any portion of our business (including our products and services).We reserve the right to change the price of our products and services at any time. In no case will Elfhame be liable for the misuse of our products that result in injury or damage.
All items, curio or services sold by Elfhame is sold as a curio only and is not guaranteed effectiveness.