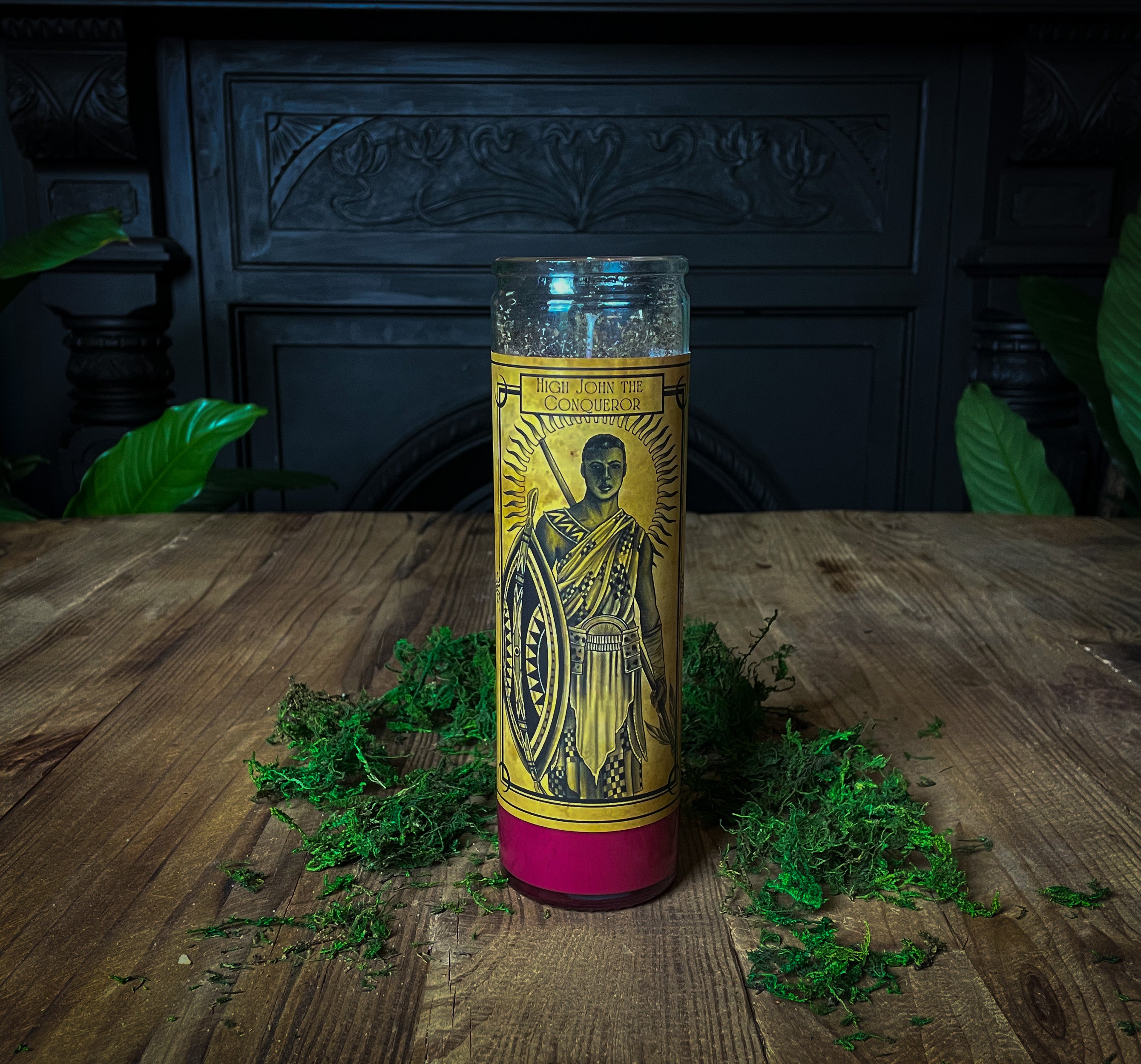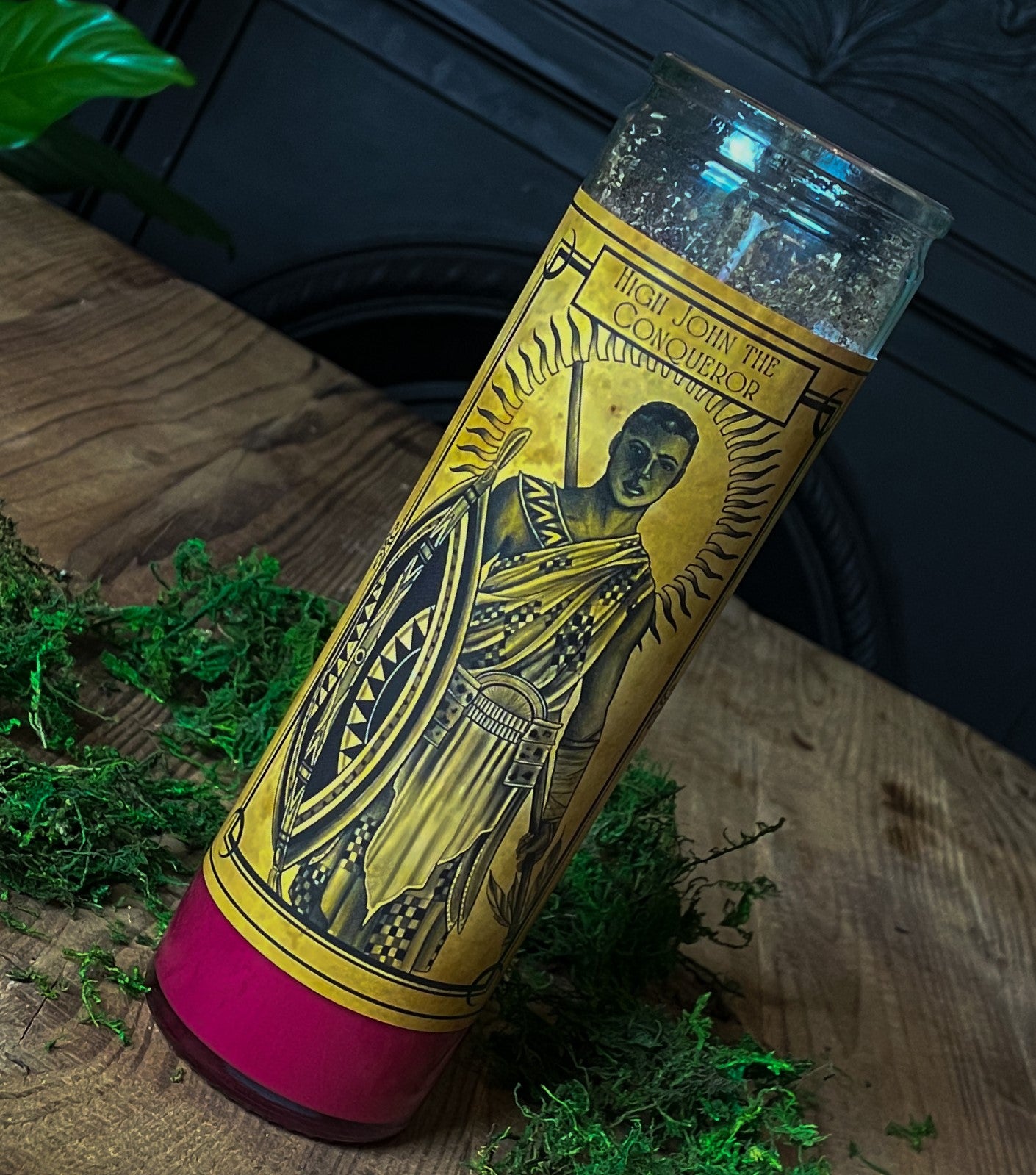 High John the Conqueror, Fixed Candle
Our High John the Conqueror candle is burned to aid in empowering you so you can raise up and overcoming any obstacles you are facing. High John will give you the strength, courage, resilience and the determination you require to overcome obstacles.  
John the Conqueror was an African Prince who was captured and sold as a slave in America. Despite his enslavement, John's spirit was never broken. John is seen as a trickster, always playing tricks, and evading his master. There is an account where John falls in love with the devil's daughter, and for her hand, in marriage, the devil decided to set John an impossible task. The task was to clear sixty acres of land in half a day, what the devil didn't know was that his daughter has given John a magickal axe. John was able to accomplish the task of clearing the land, and with this, the devil became angered. John and the devil's daughter escaped the devil's wrath by shapeshifting.     
Our fixed candles have been ritually poured with a high-quality soy wax and natural pigment colours into a recycled glass jars.   
High John the Conqueror, Fixed Candle
Shipping
Fast shipping
To align with our stance on sustainability, all orders are processed and shipped Tuesdays, Thursdays & Fridays in bio-degradable and environmentally sustainable packaging. We also ship with a 100% carbon neutral courier.    
Order tracking
All orders are shipped with tracking details so you can keep track of your orders progress. You will find your orders tracking information in your account settings.
Get in touch
To get in touch with the Elfhame Witches please visit our Contact page, alternatively you can email us at admin@elfhame.com.au
Refunds & Exchanges
Refunds & Exchanges
Due to the nature of our products, refunds or exchanges are only accepted if an item is damaged. A refund or exchange will only be processed if we are notified within 7 days of receiving the item and when we have received the returned damaged item. Refunds will not be issued for lost orders by mail or couriers.
Terms & Conditions
Terms & Conditions
This website is operated by Elfhame. By visiting our store, visiting our site and purchasing our products you agree to the following terms and conditions.
We serve the right to refuse and or refund orders at our discretion. You agree to not reproduce, re-sell or exploit any portion of our business (including our products and services).We reserve the right to change the price of our products and services at any time. In no case will Elfhame be liable for the misuse of our products that result in injury or damage.
All items, curio or services sold by Elfhame is sold as a curio only and is not guaranteed effectiveness.