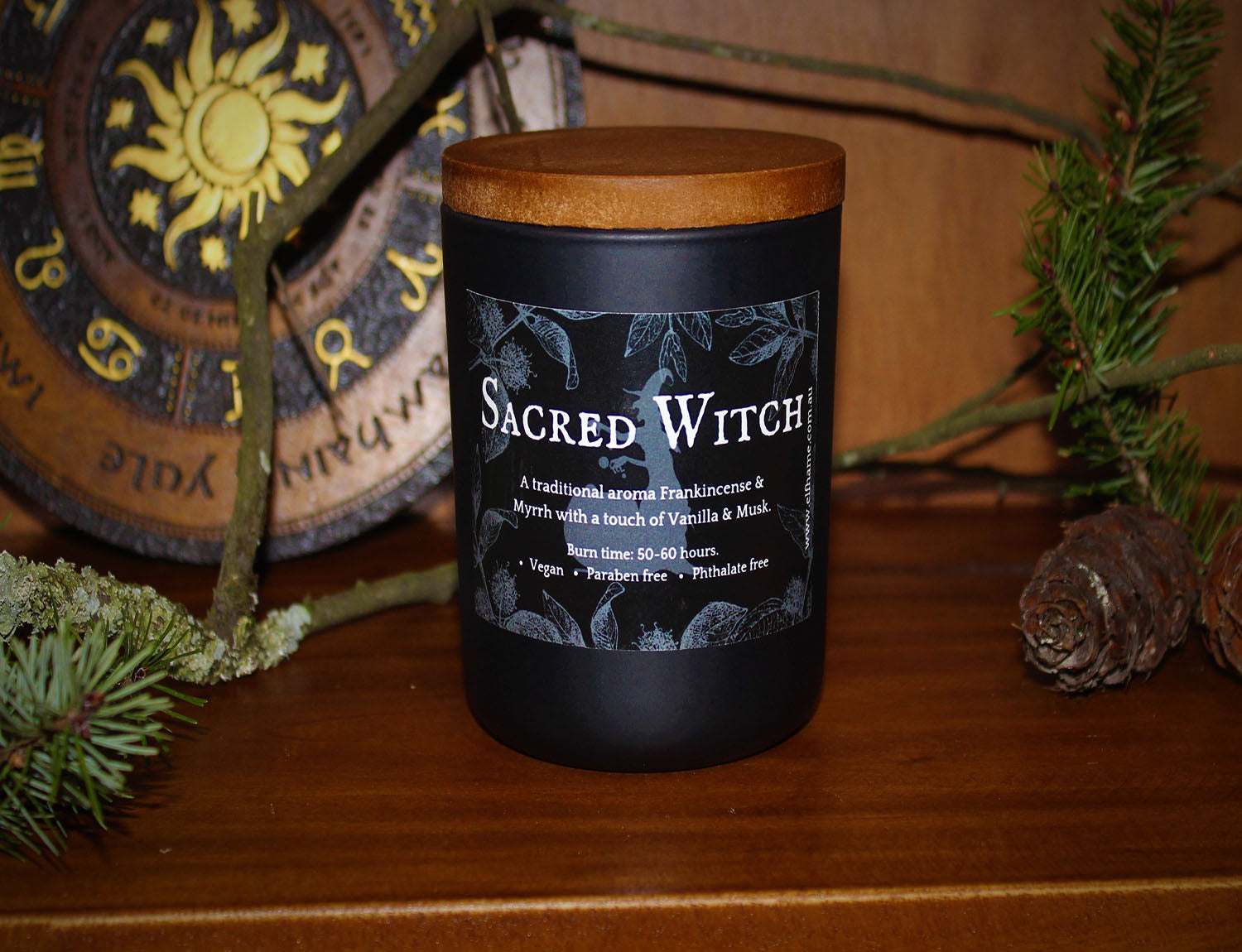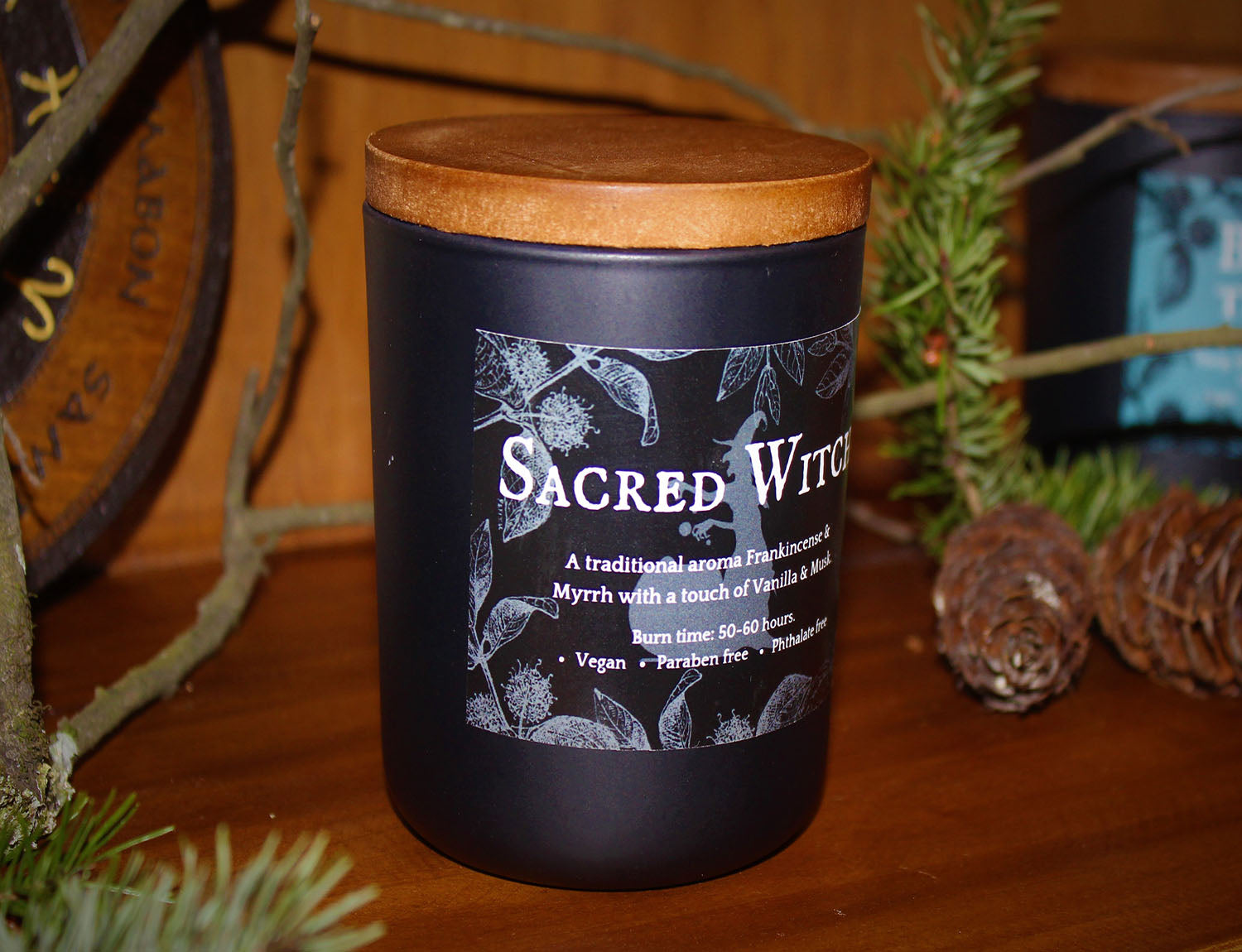 Sacred Witch, Ritual Scent Candle
A room fills with smoke. Censors billowing Frankincense and Myrrh in a haze so thick you can't really see around you. An occasional face moving in the distance. A cauldron burns in the centre with a small fire within and words from a chant spill out of your mouth like snakes slithering up from the depths of your stomach and coil around you thick and weighty. The pace of the chant quickens, as it does for those around you in the mist of incense as well. Faster and faster you spew forth the same words, dancing in ecstasy and raising energy. Until finally it peaks, and you send the energy out… Then silence hangs heavy in the air. The smoke lessens and the fire dies down and you are alone again. Burn this candle in times you need to channel your own inner sacred witch.
Aroma: Frankincense, Myrrh, Vanilla and Musk.
With a burning time of 40-50 hours, Vegan-friendly & Paraben & Phthalate free, our Ritual Scent Candles have been poured with quality soy wax & natural dye. Each aroma has been ritually blended by Elfhame from quality essential oils with only one synthetic oil being used (Musk). 
Sacred Witch, Ritual Scent Candle
Shipping
Fast shipping
To align with our stance on sustainability, all orders are processed and shipped Tuesdays, Thursdays & Fridays in bio-degradable and environmentally sustainable packaging. We also ship with a 100% carbon neutral courier.    
Order tracking
All orders are shipped with tracking details so you can keep track of your orders progress. You will find your orders tracking information in your account settings.
Get in touch
To get in touch with the Elfhame Witches please visit our Contact page, alternatively you can email us at admin@elfhame.com.au
Refunds & Exchanges
Refunds & Exchanges
Due to the nature of our products, refunds or exchanges are only accepted if an item is damaged. A refund or exchange will only be processed if we are notified within 7 days of receiving the item and when we have received the returned damaged item. Refunds will not be issued for lost orders by mail or couriers.
Terms & Conditions
Terms & Conditions
This website is operated by Elfhame. By visiting our store, visiting our site and purchasing our products you agree to the following terms and conditions.
We serve the right to refuse and or refund orders at our discretion. You agree to not reproduce, re-sell or exploit any portion of our business (including our products and services).We reserve the right to change the price of our products and services at any time. In no case will Elfhame be liable for the misuse of our products that result in injury or damage.
All items, curio or services sold by Elfhame is sold as a curio only and is not guaranteed effectiveness.