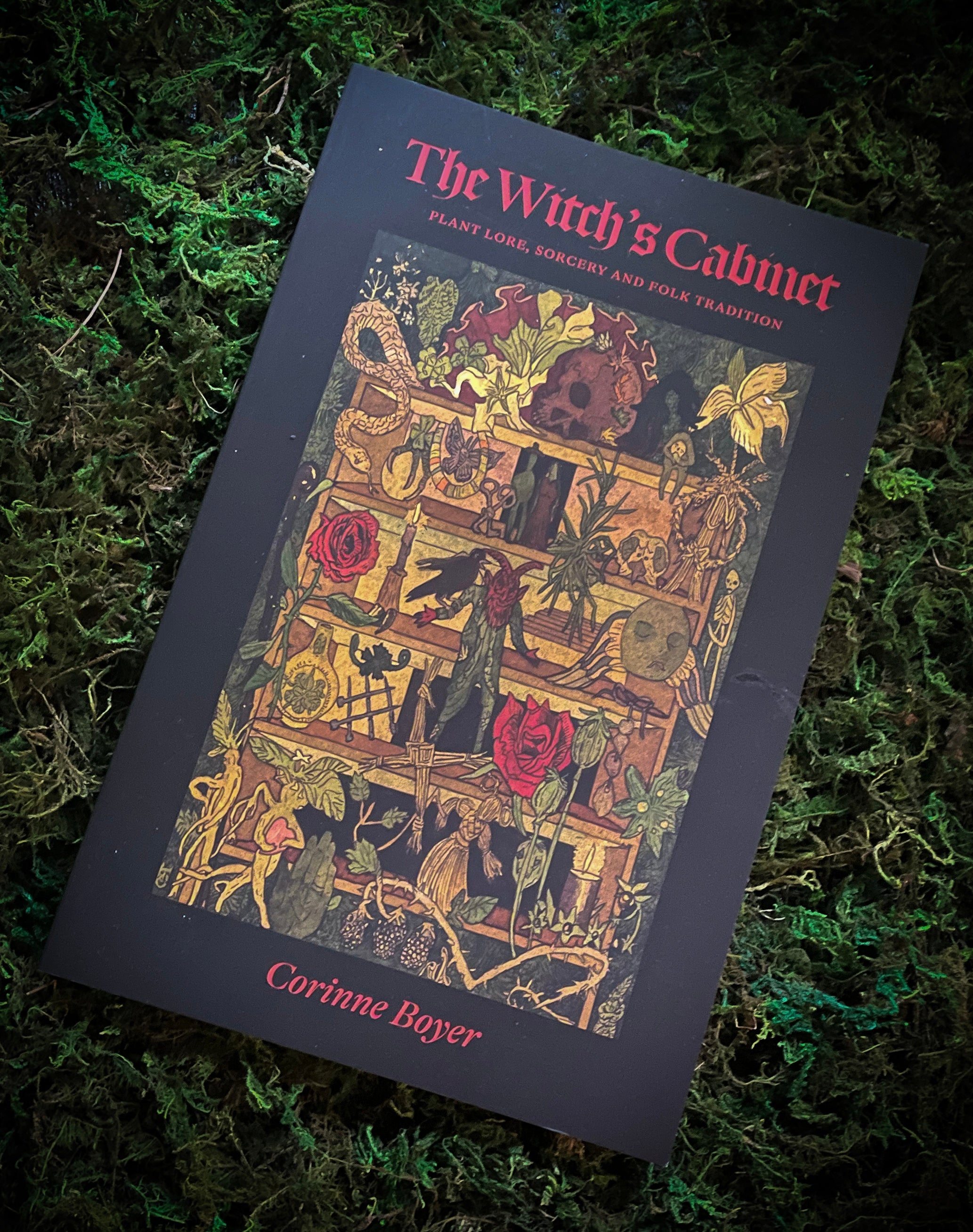 Author: Corinne Boyer
With Original Images by Peter Köhler
The historical record of plant folklore includes a persistent group of plants associated with witches, aversion and baneful magic. Reflecting a hidden dimension of the vegetal world, these spells, rituals, and taboos serve as mantles of ominous attribute, warning of these herbs' sinister qualities, but also suggestive of their hidden powers.
Certain trees were widely considered cursed and thought to harbor afflicted power, often also viewed as the habitations of witches. Particular roots and flowers were used for causing disease, conjuring demons, or bringing nightmares; other plants fell under the governance of Satan, or were used by ill-doers to gain the powers of witchcraft itself. A particularly pernicious reservoir of corrupt power was the graveyard, with a unique retinue of plants all its own.
Not all such herbal lore was malevolent; countless teachings reveal how certain plants — sometimes the very same ones considered cursed — can protect a person from witches, evil spirits or other users of malefic magic. Other plants of dark character, like the Hawthorn, were in perpetual communion with the souls of the dead, and possessed the power to reveal hidden treasure.
As a meditation upon the shrouded dimensions of plant folklore, The Witch's Cabinet devotes thirteen essays to mysteries of these often-disquieting plants, many of which contain keys of spiritual transformation, healing, and occult power. In addition to the enigmatic original drawings of artist Peter Köhler, the book also contains an introduction by Daniel A. Schulke, author of Thirteen Pathways of Occult Herbalism.
Shipping
Fast shipping
To align with our stance on sustainability, all orders are processed and shipped Tuesdays, Thursdays & Fridays in bio-degradable and environmentally sustainable packaging. We also ship with a 100% carbon neutral courier.    
Order tracking
All orders are shipped with tracking details so you can keep track of your orders progress. You will find your orders tracking information in your account settings.
Get in touch
To get in touch with the Elfhame Witches please visit our Contact page, alternatively you can email us at admin@elfhame.com.au
Refunds & Exchanges
Refunds & Exchanges
Due to the nature of our products, refunds or exchanges are only accepted if an item is damaged. A refund or exchange will only be processed if we are notified within 7 days of receiving the item and when we have received the returned damaged item. Refunds will not be issued for lost orders by mail or couriers.
Terms & Conditions
Terms & Conditions
This website is operated by Elfhame. By visiting our store, visiting our site and purchasing our products you agree to the following terms and conditions.
We serve the right to refuse and or refund orders at our discretion. You agree to not reproduce, re-sell or exploit any portion of our business (including our products and services).We reserve the right to change the price of our products and services at any time. In no case will Elfhame be liable for the misuse of our products that result in injury or damage.
All items, curio or services sold by Elfhame is sold as a curio only and is not guaranteed effectiveness.