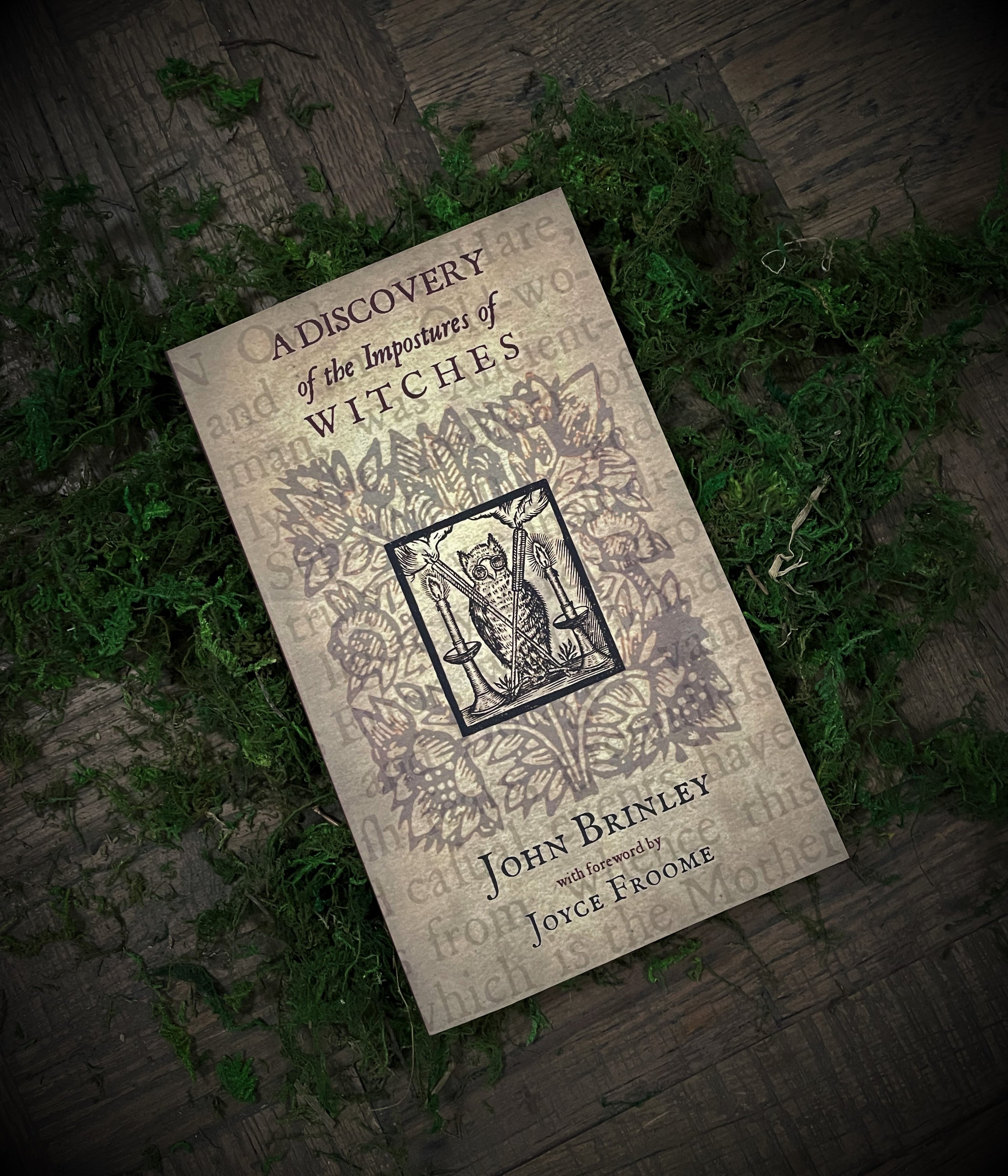 A Discovery of the Impostures of Witches
Author: John Brinley
First published in 1680, A Discovery of the Impostures of Witches and Astrologers by John Brinley is an important example and contemporary account of the establishment's ideas, beliefs and debate surrounding the practices of witchcraft, magic and divination that lay behind the approved persecution of witches and other practitioners.
Revealed is an acceptance of the existence of witches, the reality of the Devil and the position of magic as deeply integral to everyday life, alongside a denial of the powers possessed by witches and the abilities claimed by magical practitioners such as the Cunning Folk. Belief in them is asserted to be the product of superstition, and the efficacy of their operations is attributed to the delusions and trickery of the Devil or the deceptions of the charlatan.
With kind permission of the Museum of Witchcraft and Magic, this edition, presented by Troy Books, is transcribed from an original copy held in the Museum's research archive.
As closely as possible, the appearance and feel of the original text is carefully reproduced, alongside photo plates of selected original pages for reference.
The present edition is issued with foreword by writer, researcher and assistant curator at the Museum of Witchcraft and Magic; Joyce Froome.
The book is presented in a similar size and format to the original book, 105mm x 148mm and bound in gold foil-blocked dark brown cloth with fawn endpapers and black head and tail bands and sewn binding. Pagination 144 pages on 80gsm cream paper stock + 4 pages B&W photo plates
A Discovery of the Impostures of Witches
Shipping
Fast shipping
To align with our stance on sustainability, all orders are processed and shipped Tuesdays, Thursdays & Fridays in bio-degradable and environmentally sustainable packaging. We also ship with a 100% carbon neutral courier.    
Order tracking
All orders are shipped with tracking details so you can keep track of your orders progress. You will find your orders tracking information in your account settings.
Get in touch
To get in touch with the Elfhame Witches please visit our Contact page, alternatively you can email us at admin@elfhame.com.au
Refunds & Exchanges
Refunds & Exchanges
Due to the nature of our products, refunds or exchanges are only accepted if an item is damaged. A refund or exchange will only be processed if we are notified within 7 days of receiving the item and when we have received the returned damaged item. Refunds will not be issued for lost orders by mail or couriers.
Terms & Conditions
Terms & Conditions
This website is operated by Elfhame. By visiting our store, visiting our site and purchasing our products you agree to the following terms and conditions.
We serve the right to refuse and or refund orders at our discretion. You agree to not reproduce, re-sell or exploit any portion of our business (including our products and services).We reserve the right to change the price of our products and services at any time. In no case will Elfhame be liable for the misuse of our products that result in injury or damage.
All items, curio or services sold by Elfhame is sold as a curio only and is not guaranteed effectiveness.