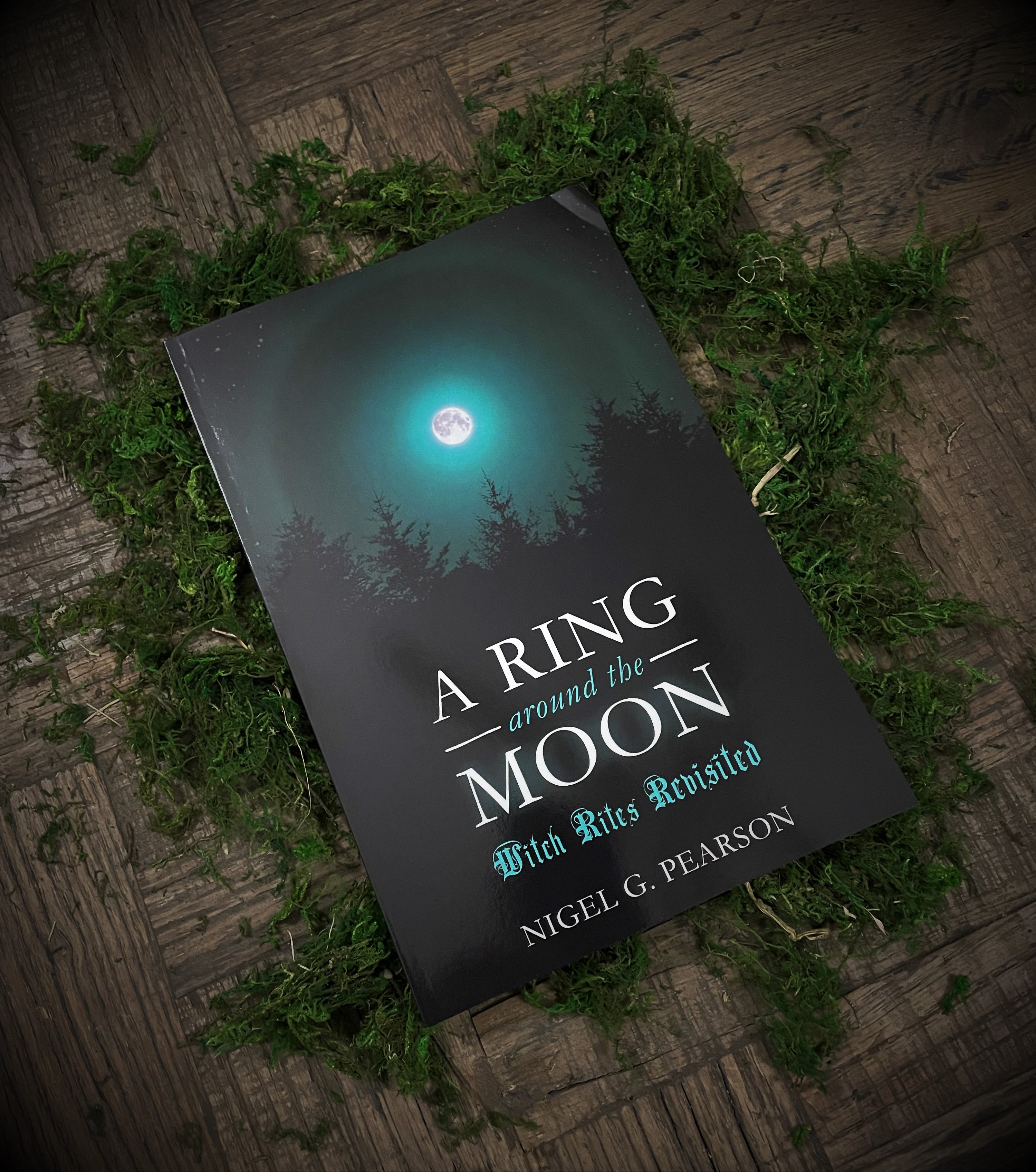 Author: Nigel G. Pearson
An initiate of both Traditional and Modern Witchcraft, the author gives here the actual rites and rituals of a working Coven, from an insider's point of view. These rites were developed by the Coven themselves over a period of nearly a quarter of a century and give a fascinating insight into the actual workings of an initiate-only Coven. As the Coven itself has ceased practice and is no longer in existence, and a significant period of time has elapsed, the secrecy surrounding these rites may now be lifted and they are here offered as working examples, which other Covens may benefit from.
As well as giving a brief, historical overview of the origins of the Coven and the parent group it derived from – which in itself is fascinating reading –  the rites detailed cover devotional, magical and festive rituals, rites for the Greater and Lesser Sabbats, rites for the God and Goddess, rites of passage and workings for solitary practice. Wherever possible, background information is given, explaining the origins and inspirations for these rites and how and why they came to be written.
In addition, there are two appendices, detailing more unusual rites practised by the Coven. In Appendix I, the author gives a unique ritual – developed from information received via trance and dream work – that takes the practitioners on a mystical journey to the mythical island of Avalon, seeking knowledge of the return of the Old Ways and what they may do to aid this return. Appendix II gives details of magical rites practised by an inner group of the Coven, working with ceremonial magic techniques and the Egyptian deities Isis and Ra.
There are many books around these days, dealing with the rites of modern Witchcraft, but very few are written from an initiated insider's point of view. The author has 40 years of practical experience in working the Craft and, for many of those years, was the Priest of the Coven whose rites are discussed here. He helped to craft and write a great many of them and was instrumental in formulating others with the rest of the Coven.
This is a highly unusual and individual book, giving as it does a glimpse of the inner life of a single Coven over a period of nearly 25 years, its working practices and magical ethos.
Shipping
Fast shipping
To align with our stance on sustainability, all orders are processed and shipped Tuesdays, Thursdays & Fridays in bio-degradable and environmentally sustainable packaging. We also ship with a 100% carbon neutral courier.    
Order tracking
All orders are shipped with tracking details so you can keep track of your orders progress. You will find your orders tracking information in your account settings.
Get in touch
To get in touch with the Elfhame Witches please visit our Contact page, alternatively you can email us at admin@elfhame.com.au
Refunds & Exchanges
Refunds & Exchanges
Due to the nature of our products, refunds or exchanges are only accepted if an item is damaged. A refund or exchange will only be processed if we are notified within 7 days of receiving the item and when we have received the returned damaged item. Refunds will not be issued for lost orders by mail or couriers.
Terms & Conditions
Terms & Conditions
This website is operated by Elfhame. By visiting our store, visiting our site and purchasing our products you agree to the following terms and conditions.
We serve the right to refuse and or refund orders at our discretion. You agree to not reproduce, re-sell or exploit any portion of our business (including our products and services).We reserve the right to change the price of our products and services at any time. In no case will Elfhame be liable for the misuse of our products that result in injury or damage.
All items, curio or services sold by Elfhame is sold as a curio only and is not guaranteed effectiveness.