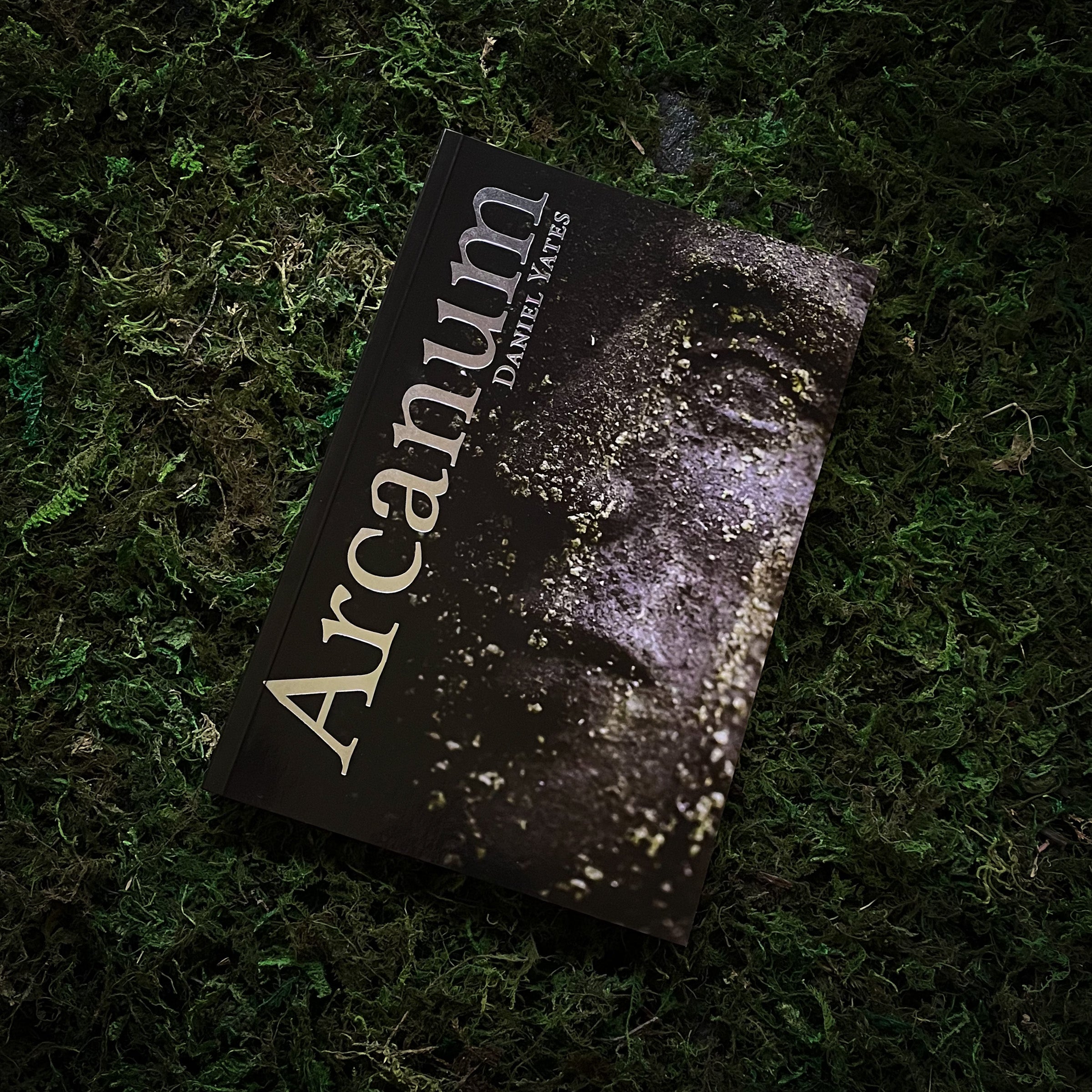 Author: Daniel Yates
Arcanum serves as a photographic exploration of its namesake, a journey into the other through the vision of another. In a world shaped by textual forms, Arcanum aims to delineate expectations and to open a window into a more fluid and dynamic world where interpretation is truly left to the beholder.
"Everything from colour, form, concept, and action must be allowed to unfold, to manifest in the way it wants to present itself to you. Exposure to the multitude of occult streams that have revealed themselves can make this act more difficult as these influences promote specific ideas, images, colours, and forms that apply to the work they do, much like language." ~Daniel Yates
This work aims to challenge the accepted norms of how the occult is perceived and rendered in image. By passing light through the forge of the lens, Daniel Yates teases out from the shadows a world that lies hidden in plain sight, exposing concepts that are often elusive and intangible, yet ever present. Each image in this work is a window into a much deeper stratum of awareness and understanding; the contemplation of the image over time will reveal to the onlooker an arcanum that is purely their own.
"Through such contemplation the images observed become transformed, and whilst each viewing yields new insight, others remain yet hidden – so it is that the living image remains forever familiar yet unfamiliar, known but unknown, worldly yet 'other'." ~Martin Duffy
Shipping
Fast shipping
To align with our stance on sustainability, all orders are processed and shipped Tuesdays, Thursdays & Fridays in bio-degradable and environmentally sustainable packaging. We also ship with a 100% carbon neutral courier.    
Order tracking
All orders are shipped with tracking details so you can keep track of your orders progress. You will find your orders tracking information in your account settings.
Get in touch
To get in touch with the Elfhame Witches please visit our Contact page, alternatively you can email us at admin@elfhame.com.au
Refunds & Exchanges
Refunds & Exchanges
Due to the nature of our products, refunds or exchanges are only accepted if an item is damaged. A refund or exchange will only be processed if we are notified within 7 days of receiving the item and when we have received the returned damaged item. Refunds will not be issued for lost orders by mail or couriers.
Terms & Conditions
Terms & Conditions
This website is operated by Elfhame. By visiting our store, visiting our site and purchasing our products you agree to the following terms and conditions.
We serve the right to refuse and or refund orders at our discretion. You agree to not reproduce, re-sell or exploit any portion of our business (including our products and services).We reserve the right to change the price of our products and services at any time. In no case will Elfhame be liable for the misuse of our products that result in injury or damage.
All items, curio or services sold by Elfhame is sold as a curio only and is not guaranteed effectiveness.