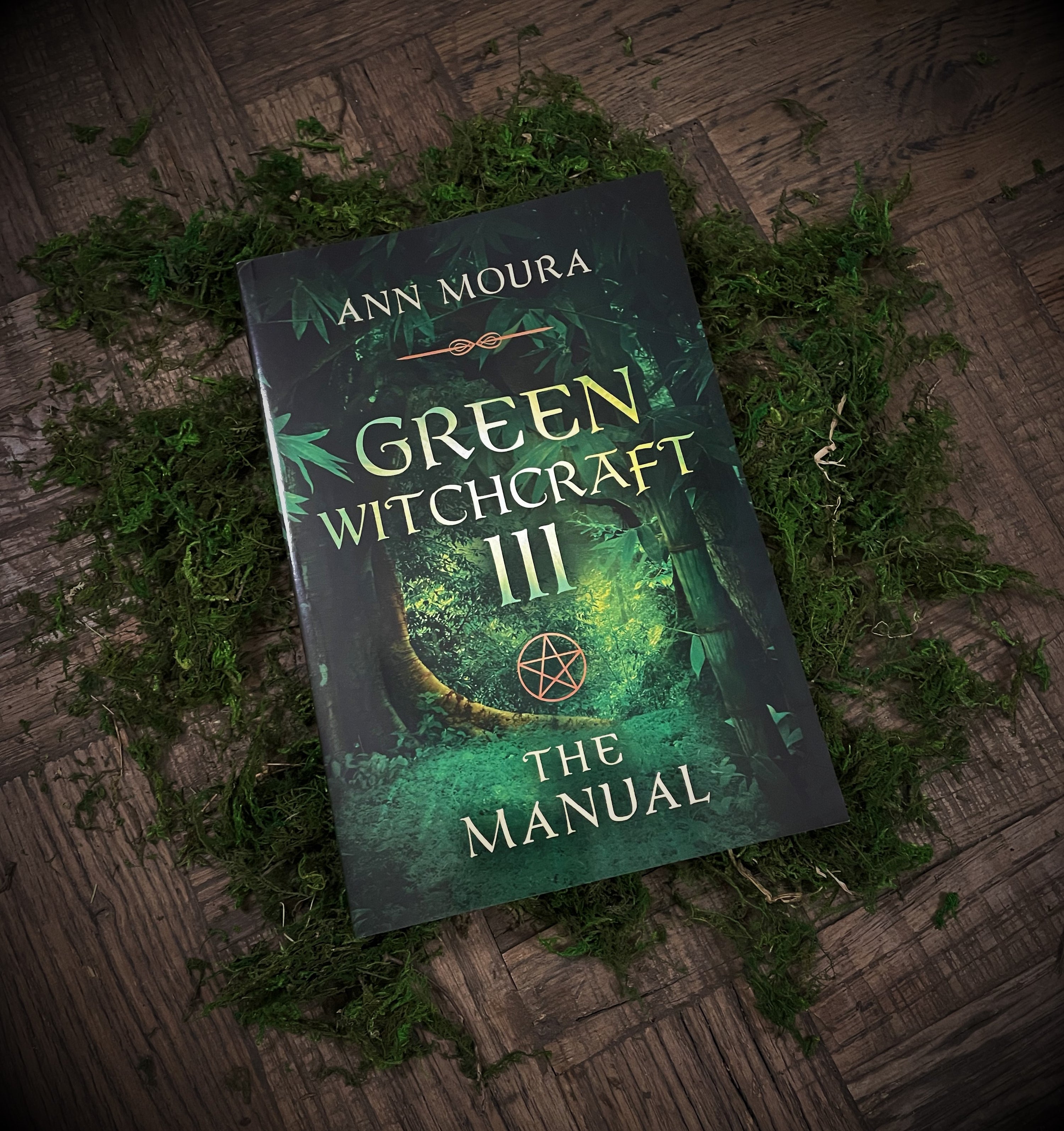 Author: Ann Moura
Green Witchcraft is at the core of earth magic, the Witchcraft of the Natural Witch, the Kitchen Witch, and the Cottage Witch. It is herbal, attuned to nature, and the foundation upon which any Craft tradition may be built. In this manual, hereditary Witch Ann Moura presents the Craft as a course of instruction, with eight magical classes that correspond to the eight Sabbats. This companion handbook to Green Witchcraft and Green Witchcraft II can also be used alone as an exploration of the Green path. Cultivate your knowledge of earth magic with the following lessons: Introduction to the craft, basic equipment, altars Casting a learning circle, meditation, and technique Divination with the Celtic Ogham Consecration of a statue, divine couples, holy days Divinations: crystal ball scrying, black mirror gazing Casting and creating spells, herb craft, candle magic Green rules of conduct, circle casting Stones and crystals, elixir preparations Return to your roots and grow wise the ways of green magic with Green Witchcraft III: The Manual.
Shipping
Fast shipping
To align with our stance on sustainability, all orders are processed and shipped Tuesdays, Thursdays & Fridays in bio-degradable and environmentally sustainable packaging. We also ship with a 100% carbon neutral courier.    
Order tracking
All orders are shipped with tracking details so you can keep track of your orders progress. You will find your orders tracking information in your account settings.
Get in touch
To get in touch with the Elfhame Witches please visit our Contact page, alternatively you can email us at admin@elfhame.com.au
Refunds & Exchanges
Refunds & Exchanges
Due to the nature of our products, refunds or exchanges are only accepted if an item is damaged. A refund or exchange will only be processed if we are notified within 7 days of receiving the item and when we have received the returned damaged item. Refunds will not be issued for lost orders by mail or couriers.
Terms & Conditions
Terms & Conditions
This website is operated by Elfhame. By visiting our store, visiting our site and purchasing our products you agree to the following terms and conditions.
We serve the right to refuse and or refund orders at our discretion. You agree to not reproduce, re-sell or exploit any portion of our business (including our products and services).We reserve the right to change the price of our products and services at any time. In no case will Elfhame be liable for the misuse of our products that result in injury or damage.
All items, curio or services sold by Elfhame is sold as a curio only and is not guaranteed effectiveness.