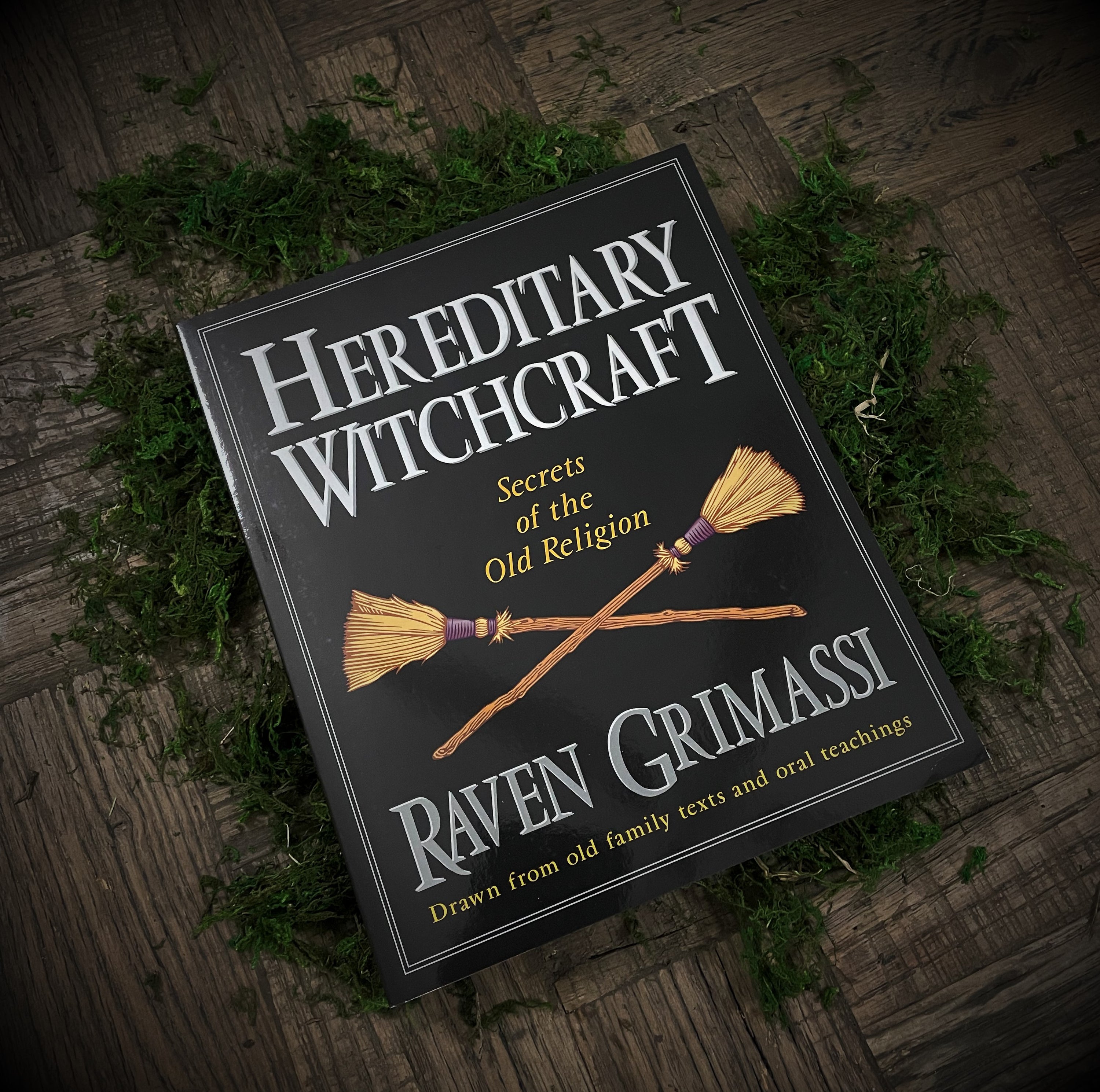 Author: Raven Grimassi
Discover the real sources of many of the traditions, beliefs, and techniques of modern Witchcraft! And what author Raven Grimassi reveals in Hereditary Witchcraft is the documented ancient roots of the Old Religion. One-by-one, Grimassi goes through the tenets of Witchcraft and shows their ancient sources. The association of the pentagram with Witchcraft goes back at least 2,500 years. The idea of the four elements goes back to a philosopher named Empedocles of Sicily in around 475 B.C.E. The practice of many covens today of having a Priestess, Priest, and Maiden can be traced back over 2,000 years to ancient Pompeii. This book is filled with history, myth, and folklore. But it is also filled with rituals and techniques that you can do. On these pages you will learn how to prepare and banish a magic circle. You'll learn rituals you can do by yourself, including those for the Solstices, Diana's Day, and Cornucopia. With this information, you can become a follower of the Old Ways! Of course, one of the most famous aspects of Witchcraft is magick. Grimassi doesn't disappoint here, either. You'll learn runic magick and divination; you'll learn about doing magick with the Moon and stars; you'll learn secret symbols and the powers of herbs. If you are a Witch―or you're thinking about becoming a Witch―this is one of the most important books you could possibly have. You'll find the documentation to support the antiquity of your beliefs and the way Witchcraft is practised today. This book is both a guide for everyday life and a resource to discover Wiccan origins. If you don't have a copy of this book, get one today. You'll use it for the rest of your life.
Shipping
Fast shipping
To align with our stance on sustainability, all orders are processed and shipped Tuesdays, Thursdays & Fridays in bio-degradable and environmentally sustainable packaging. We also ship with a 100% carbon neutral courier.    
Order tracking
All orders are shipped with tracking details so you can keep track of your orders progress. You will find your orders tracking information in your account settings.
Get in touch
To get in touch with the Elfhame Witches please visit our Contact page, alternatively you can email us at admin@elfhame.com.au
Refunds & Exchanges
Refunds & Exchanges
Due to the nature of our products, refunds or exchanges are only accepted if an item is damaged. A refund or exchange will only be processed if we are notified within 7 days of receiving the item and when we have received the returned damaged item. Refunds will not be issued for lost orders by mail or couriers.
Terms & Conditions
Terms & Conditions
This website is operated by Elfhame. By visiting our store, visiting our site and purchasing our products you agree to the following terms and conditions.
We serve the right to refuse and or refund orders at our discretion. You agree to not reproduce, re-sell or exploit any portion of our business (including our products and services).We reserve the right to change the price of our products and services at any time. In no case will Elfhame be liable for the misuse of our products that result in injury or damage.
All items, curio or services sold by Elfhame is sold as a curio only and is not guaranteed effectiveness.