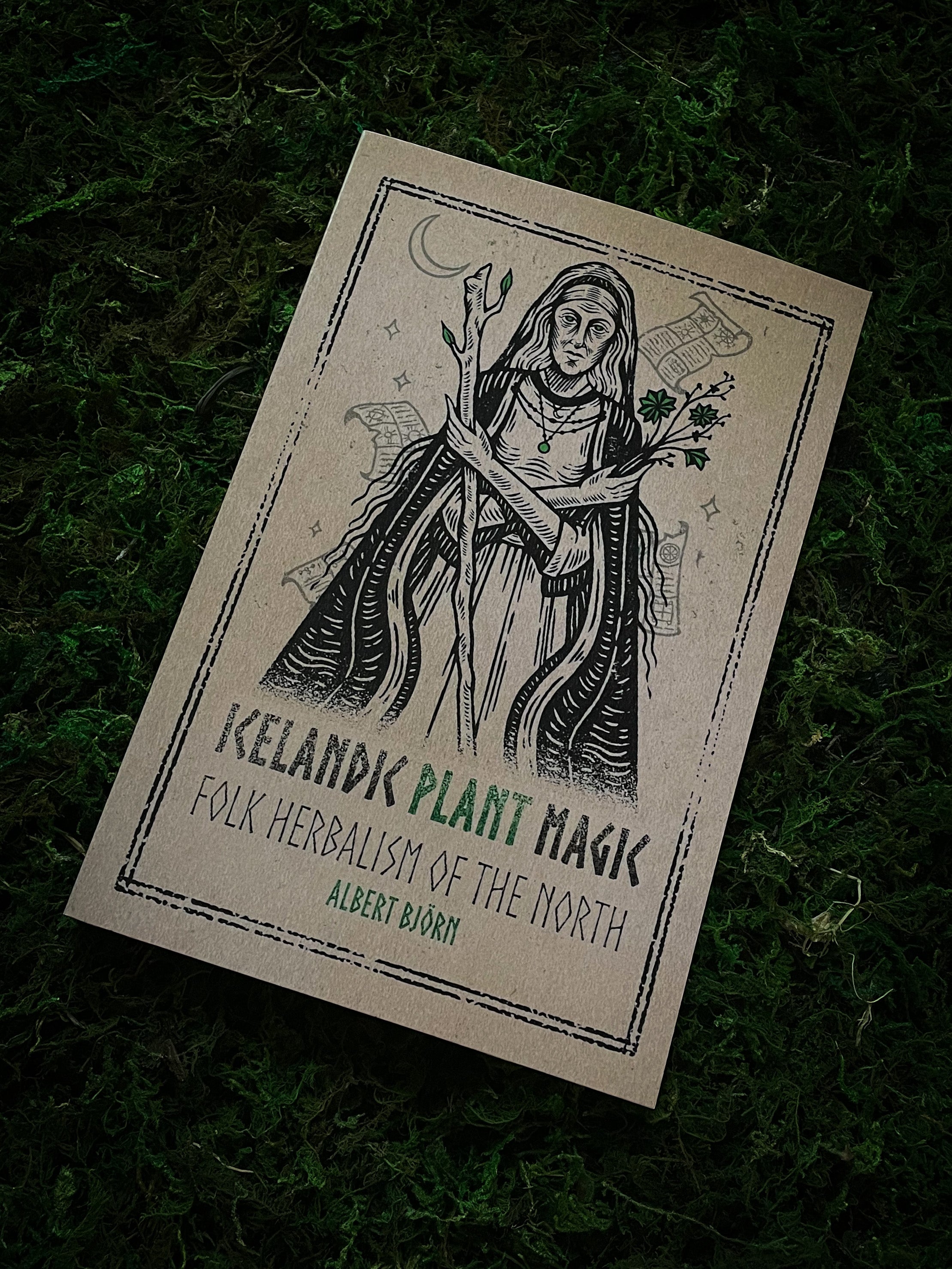 Author: Albert Bjorn
The magic of Iceland is known to all those who have set foot on this seemingly desolate rock in the North Atlantic. Mystical staves, crafty hidden folk, and the dangerous ghosts of long dead priests all have their place within the magic of the island. However, our plant life tends to go unnoticed. Hiding in the shadows of a misty mountain or thriving in the warmth of a geothermal stream, the plants of this island hold potent magic that is waiting to be called upon.
Albert Shiell (@sussex_pellar) has done a beautiful job of combining the wisdom and magic of these mystical plants into a beautifully illustrated tome. The book is filled with magical lore, potent spells, and mystical formulas that will allow the practitioner of the magical arts to create incredible changes in their lives.
Shipping
Fast shipping
To align with our stance on sustainability, all orders are processed and shipped Tuesdays, Thursdays & Fridays in bio-degradable and environmentally sustainable packaging. We also ship with a 100% carbon neutral courier.    
Order tracking
All orders are shipped with tracking details so you can keep track of your orders progress. You will find your orders tracking information in your account settings.
Get in touch
To get in touch with the Elfhame Witches please visit our Contact page, alternatively you can email us at admin@elfhame.com.au
Refunds & Exchanges
Refunds & Exchanges
Due to the nature of our products, refunds or exchanges are only accepted if an item is damaged. A refund or exchange will only be processed if we are notified within 7 days of receiving the item and when we have received the returned damaged item. Refunds will not be issued for lost orders by mail or couriers.
Terms & Conditions
Terms & Conditions
This website is operated by Elfhame. By visiting our store, visiting our site and purchasing our products you agree to the following terms and conditions.
We serve the right to refuse and or refund orders at our discretion. You agree to not reproduce, re-sell or exploit any portion of our business (including our products and services).We reserve the right to change the price of our products and services at any time. In no case will Elfhame be liable for the misuse of our products that result in injury or damage.
All items, curio or services sold by Elfhame is sold as a curio only and is not guaranteed effectiveness.