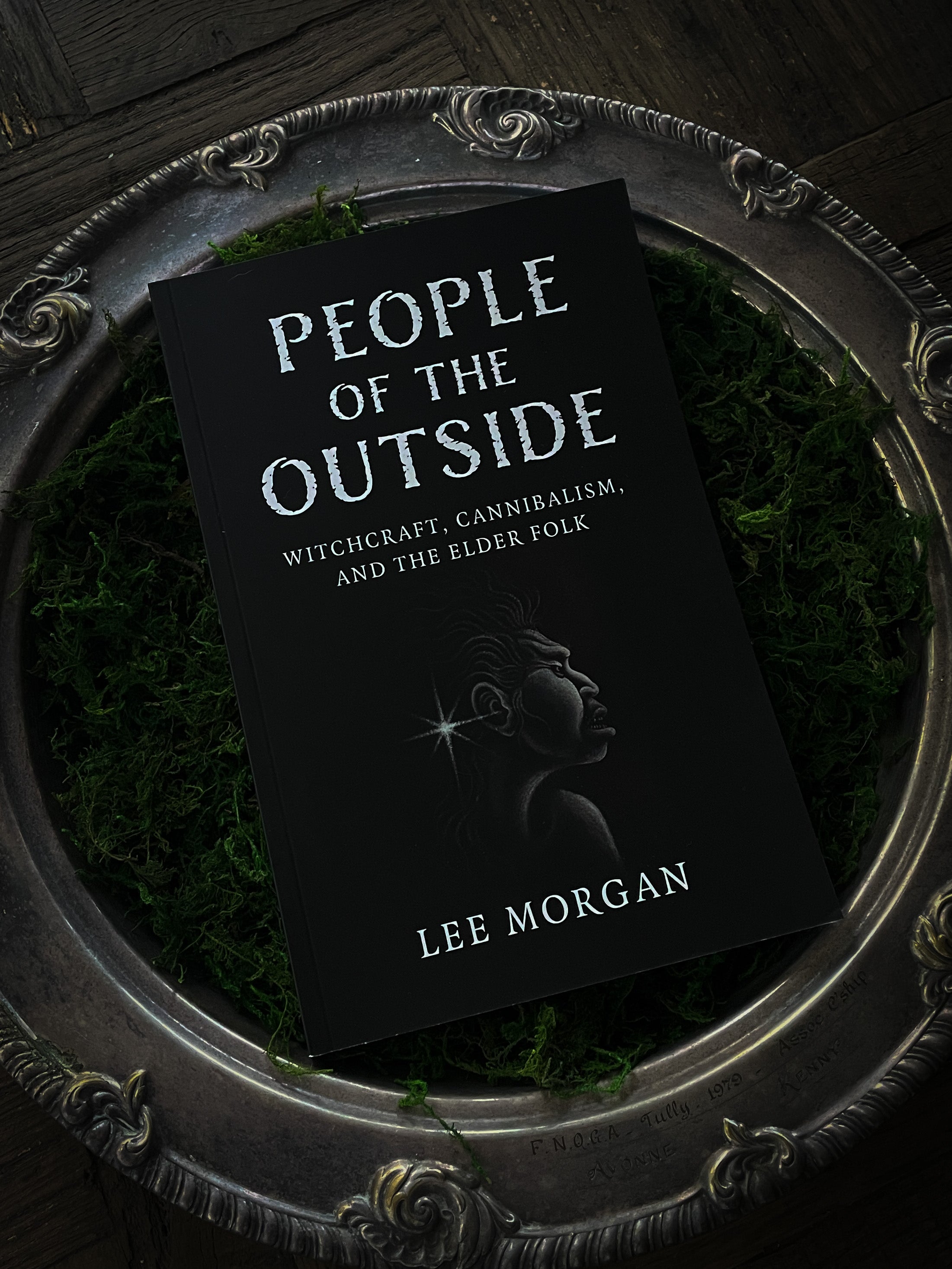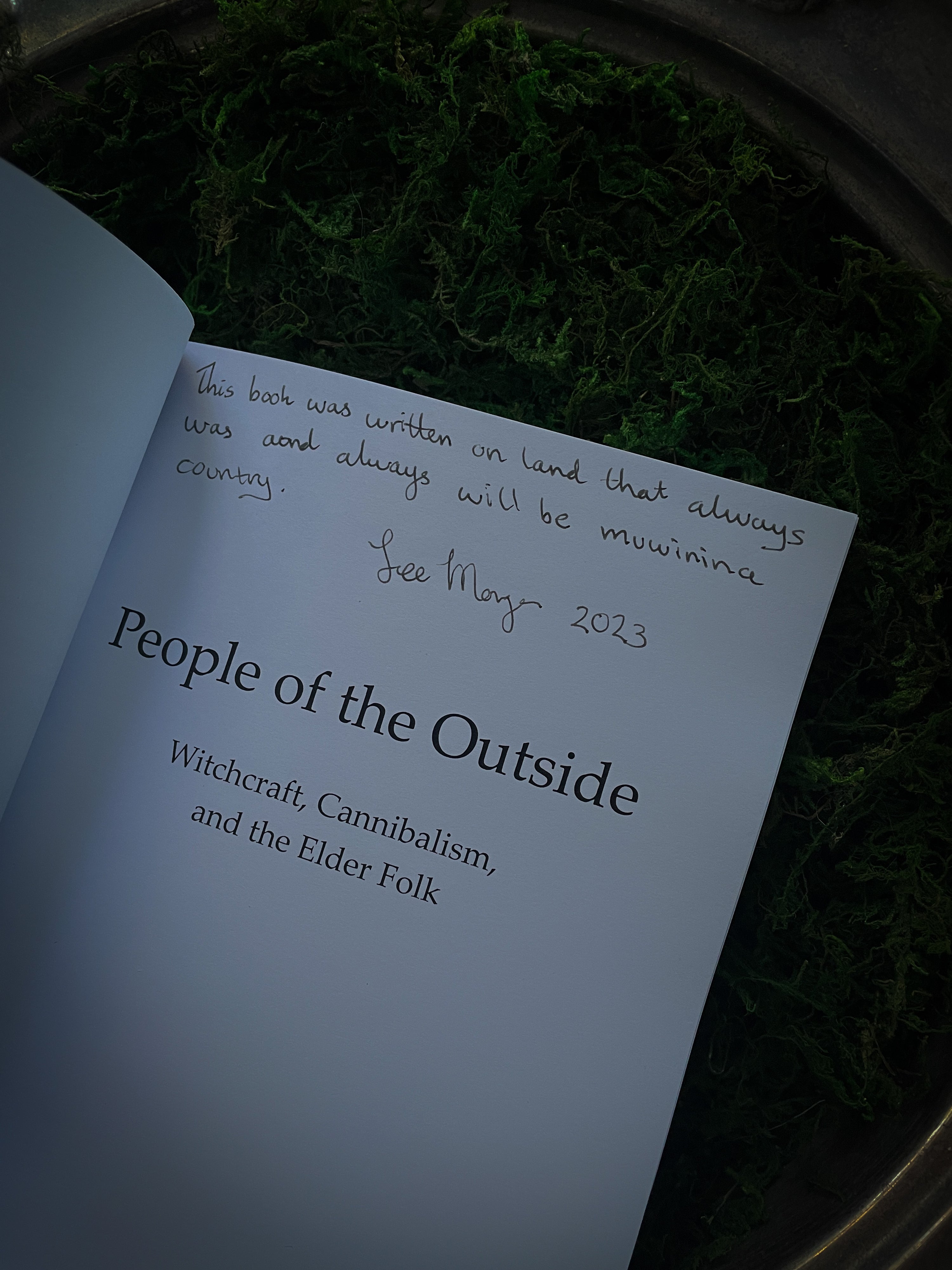 People of the Outside, Witchcraft, Cannibalism & the Elder Folk
Author: Lee Morgan
Note: These copies have been signed by the author, with the official book launch in 2024. Copies are limited.
Taste the Forbidden History. Witchcraft owned your skin before you ever knew you did. You slipped into it down the drain-pipe of a birth cord, and it had you sewn into the flesh-purse of your baby hide. Many tales have come down to us over the past few hundred years, stories of outsiders reflected in a mirror darkly. The People of the Outside is a different sort of history, some of the deepest buried sediment to be found in a cave and sifted for traces of the past. It is a history of the dust. It pulls apart binaries and invites us to use our hybrid brains - every tool, from science to intuition - to untangle the elf-locks that endure as a clever-cord, an elongated witch's ball, one that reaches all the way back to our own almost extinct ancestors. Welcome to the witchcraft of the dispossessed, from the almost until recently forgotten forebears to eating people, and an unflinching examination of what it means to be a person of the outside.
People of the Outside, Witchcraft, Cannibalism & the Elder Folk
Shipping
Fast shipping
To align with our stance on sustainability, all orders are processed and shipped Tuesdays, Thursdays & Fridays in bio-degradable and environmentally sustainable packaging. We also ship with a 100% carbon neutral courier.    
Order tracking
All orders are shipped with tracking details so you can keep track of your orders progress. You will find your orders tracking information in your account settings.
Get in touch
To get in touch with the Elfhame Witches please visit our Contact page, alternatively you can email us at admin@elfhame.com.au
Refunds & Exchanges
Refunds & Exchanges
Due to the nature of our products, refunds or exchanges are only accepted if an item is damaged. A refund or exchange will only be processed if we are notified within 7 days of receiving the item and when we have received the returned damaged item. Refunds will not be issued for lost orders by mail or couriers.
Terms & Conditions
Terms & Conditions
This website is operated by Elfhame. By visiting our store, visiting our site and purchasing our products you agree to the following terms and conditions.
We serve the right to refuse and or refund orders at our discretion. You agree to not reproduce, re-sell or exploit any portion of our business (including our products and services).We reserve the right to change the price of our products and services at any time. In no case will Elfhame be liable for the misuse of our products that result in injury or damage.
All items, curio or services sold by Elfhame is sold as a curio only and is not guaranteed effectiveness.