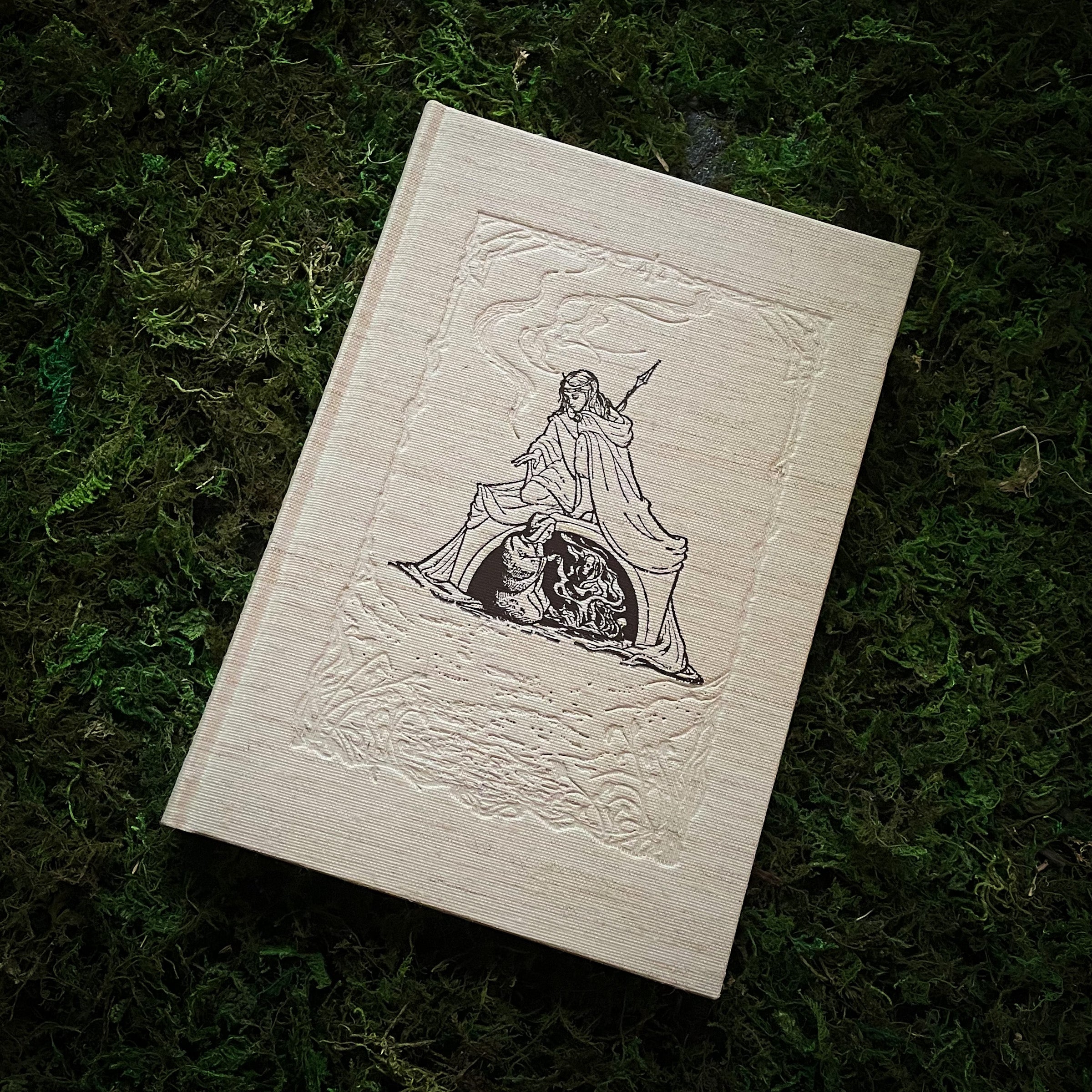 PILLARS A Wayfarer's Hearth (Hardcover)
Stories of sacred pilgrimages, transformative journeys & revelatory voyages 
Come rest by the hearth's fire and warm yourself, now that your travels are at an end. 
​
The night is long, and we are in no hurry. This is a time for reflection, to think back on where you have been – and where it has led you to.
Whether you have crossed oceans or deserts, wound your way through labyrinthine cities or long-forgotten ghost towns, followed untrodden paths or the pilgrim's well-worn way – you are no longer the same, and you have wisdom to share.     
​
This is the Wayfarer's Hearth: a gathering of voices and a recollection of transformative spiritual journeys. 
​
+ + + + + 
​
These are the reminiscences, lessons learned, and personal accounts we sought for this issue of PILLARS. 
​
For those who have been deeply affected in esoteric ways by our travels to other lands, who have had our perceptions altered through cultural immersion, through being confronted with our own fears and prejudices. For those who have had our eyes pried open, our inner-selves irreversibly changed. 
​
We sought stories of wandering, initiation, and of inner alchemical transmutation. We wanted to hear from those who have travelled far in search of a teacher, or who have been surprised by an unexpected revelation while abroad.  
​
Today, however, travel is not a reality for many of us. The pandemic has suddenly made our lives much smaller in terms of where we can physically be, and so many of us turn to our bookshelves instead. Our imaginations become vessels, ferrying us away to distant shores where new gods, truths, philosophies, religious precepts, and histories await.
​
PILLARS A Wayfarer's Hearth (Hardcover)
Shipping
Fast shipping
To align with our stance on sustainability, all orders are processed and shipped Tuesdays, Thursdays & Fridays in bio-degradable and environmentally sustainable packaging. We also ship with a 100% carbon neutral courier.    
Order tracking
All orders are shipped with tracking details so you can keep track of your orders progress. You will find your orders tracking information in your account settings.
Get in touch
To get in touch with the Elfhame Witches please visit our Contact page, alternatively you can email us at admin@elfhame.com.au
Refunds & Exchanges
Refunds & Exchanges
Due to the nature of our products, refunds or exchanges are only accepted if an item is damaged. A refund or exchange will only be processed if we are notified within 7 days of receiving the item and when we have received the returned damaged item. Refunds will not be issued for lost orders by mail or couriers.
Terms & Conditions
Terms & Conditions
This website is operated by Elfhame. By visiting our store, visiting our site and purchasing our products you agree to the following terms and conditions.
We serve the right to refuse and or refund orders at our discretion. You agree to not reproduce, re-sell or exploit any portion of our business (including our products and services).We reserve the right to change the price of our products and services at any time. In no case will Elfhame be liable for the misuse of our products that result in injury or damage.
All items, curio or services sold by Elfhame is sold as a curio only and is not guaranteed effectiveness.