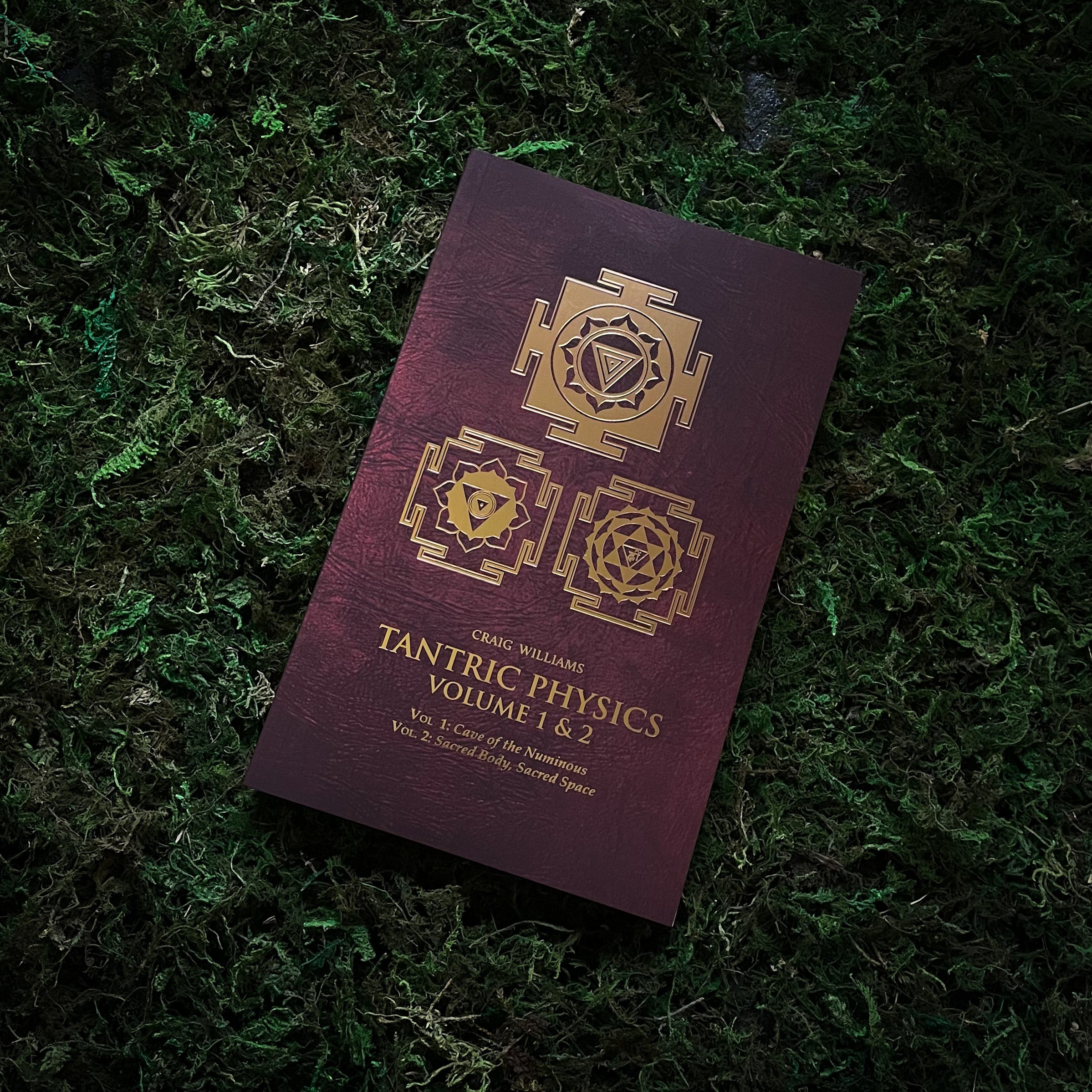 Author: Craig Williams
"We worship the Three-eyed Lord who is fragrant and who nourishes all beings.

"As the ripened cucumber is freed from its bondage to the creeper, may He liberate us from Death for the sake of Immortality."
​
Deep within the mysterious caves of the Himalayas, saturated by the cosmic radiations of the sacred Mount Kailas and Lake Manasarovar, manifests a radically unique current of Esoteric Hinduism: A Tantric Physics.
​
First explored in Tantric Physics Vol. I: Cave of the Numinous, the new release from Anathema Publishing, Tantric Physics II: Sacred Body, Sacred Space continues to express the haunting inner realizations of initiatic perceptions. Embracing both the Right-Hand and Left-Hand Paths, the text reveals a unique vision of a Tantric Physics utilizing all branches of Vaidika sciences: Yoga, Ayurveda, Jyotish, Vedanta, and Tantra.
​
Far from a dry academic text, Tantric Physics II: Sacred Body, Sacred Space reveals an intensely personal initiatic vision of the human body, Shivaite and Vaishnava gnostic streams, and the mysterious path of the Aghori leading unto the Womb of the Dark Goddess in all Her intoxicating manifestations. 
​
Included within the upcoming publication is the reprint of the long sold-out Tantric Physics I: Cave of the Numinous, which presents critical preparatory materials for the shadowy pathways in the smashan of Tantric Physics. 
​
"I will meet you in the smashan under the waning moon, the smell of burning flesh reminds us of MahaMaya, did they hear Your voice at Golgotha?
​
 "We welcome the demons who consume our samskaras, clearing the path to your Embrace, Sri Gopisvara Mahadeva…"
Shipping
Fast shipping
To align with our stance on sustainability, all orders are processed and shipped Tuesdays, Thursdays & Fridays in bio-degradable and environmentally sustainable packaging. We also ship with a 100% carbon neutral courier.    
Order tracking
All orders are shipped with tracking details so you can keep track of your orders progress. You will find your orders tracking information in your account settings.
Get in touch
To get in touch with the Elfhame Witches please visit our Contact page, alternatively you can email us at admin@elfhame.com.au
Refunds & Exchanges
Refunds & Exchanges
Due to the nature of our products, refunds or exchanges are only accepted if an item is damaged. A refund or exchange will only be processed if we are notified within 7 days of receiving the item and when we have received the returned damaged item. Refunds will not be issued for lost orders by mail or couriers.
Terms & Conditions
Terms & Conditions
This website is operated by Elfhame. By visiting our store, visiting our site and purchasing our products you agree to the following terms and conditions.
We serve the right to refuse and or refund orders at our discretion. You agree to not reproduce, re-sell or exploit any portion of our business (including our products and services).We reserve the right to change the price of our products and services at any time. In no case will Elfhame be liable for the misuse of our products that result in injury or damage.
All items, curio or services sold by Elfhame is sold as a curio only and is not guaranteed effectiveness.