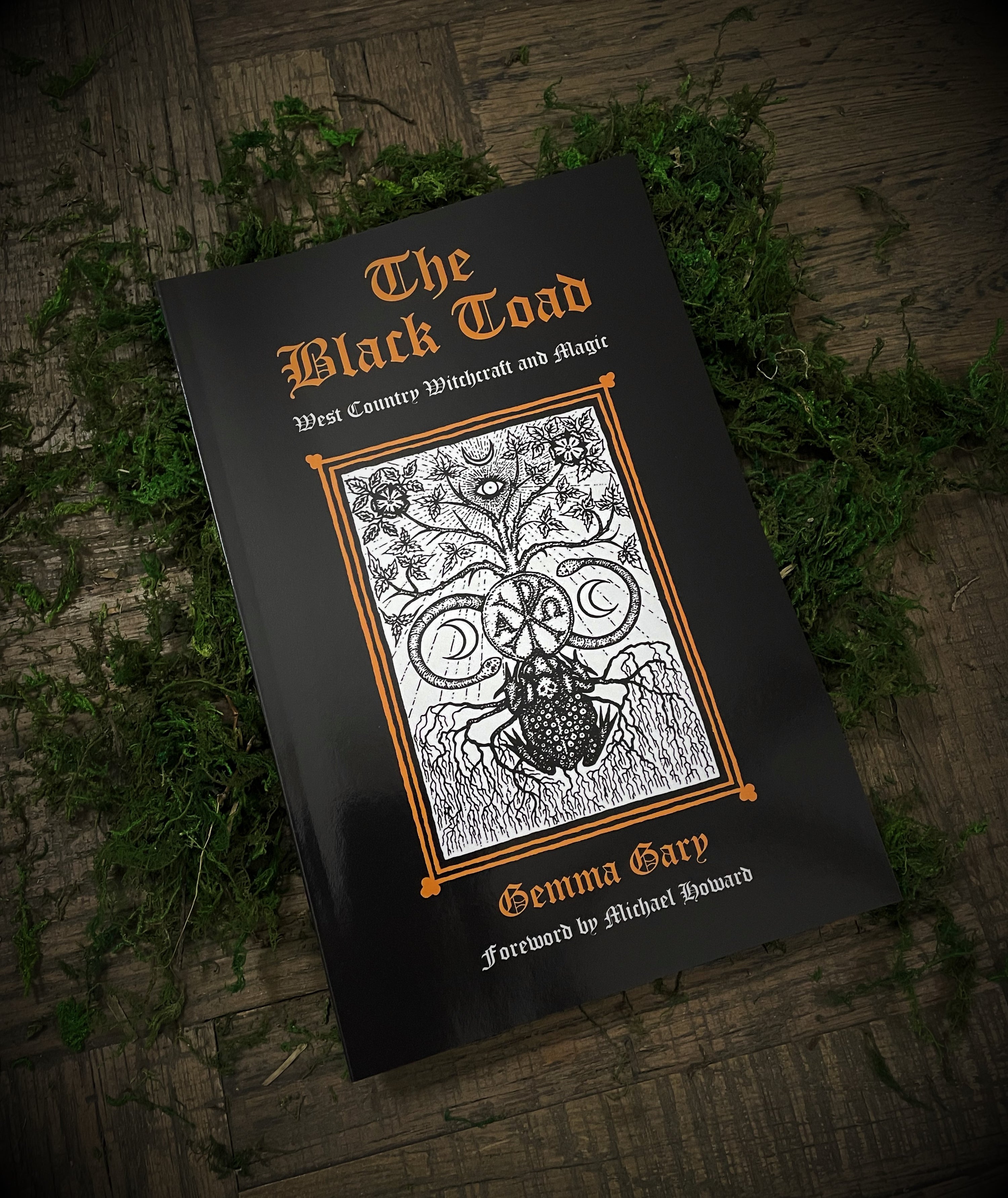 The Black Toad, West Country Witchcraft and Magic
Author: Gemma Gary
Gemma Gary's second book; The Black Toad – West Country Witchcraft and Magic, with foreword by Michael Howard, is now available in paperback and hardback editions.
The Black Toad explores potent examples of the folk-ceremonial magical practices and witchcraft of the south-west of England; dealing especially with Devon and the author's homeland of Cornwall. Within the West Country, the popular belief in witchcraft and its attendant charms, magical practices and traditions continued to be observed and survived long after such ways had faded in most other parts of the British Isles.
Described within The Black Toad is a collection of some of the fascinating magical practices and lore of the West Country's cunning folk and early modern witches; ways that have survived and evolved within the rarefied Craft of the area's modern day witchcraft practitioners of the old persuasion.
As this book affirms, these ways of the Old Craft and Cunning Arte include a belief in and working relationship with the spirit forces of the land, the Faerie, animal and plant lore, as well as the magical use of Psalms to cure or curse, the invocation of Christ and the power of the Holy Trinity.
"For all those who are interested in learning about the Old Path as it is taught and practiced today by West Country witches this book of practical magic and sorcery will be a revelation. As the late Cecil Williamson, founder of the witchcraft museum in Boscastle, North Cornwall and a modern cunning man himself, said and Gemma Gary's excellent book proves – "It still goes on today."
Michael Howard
The Black Toad, West Country Witchcraft and Magic
Shipping
Fast shipping
To align with our stance on sustainability, all orders are processed and shipped Tuesdays, Thursdays & Fridays in bio-degradable and environmentally sustainable packaging. We also ship with a 100% carbon neutral courier.    
Order tracking
All orders are shipped with tracking details so you can keep track of your orders progress. You will find your orders tracking information in your account settings.
Get in touch
To get in touch with the Elfhame Witches please visit our Contact page, alternatively you can email us at admin@elfhame.com.au
Refunds & Exchanges
Refunds & Exchanges
Due to the nature of our products, refunds or exchanges are only accepted if an item is damaged. A refund or exchange will only be processed if we are notified within 7 days of receiving the item and when we have received the returned damaged item. Refunds will not be issued for lost orders by mail or couriers.
Terms & Conditions
Terms & Conditions
This website is operated by Elfhame. By visiting our store, visiting our site and purchasing our products you agree to the following terms and conditions.
We serve the right to refuse and or refund orders at our discretion. You agree to not reproduce, re-sell or exploit any portion of our business (including our products and services).We reserve the right to change the price of our products and services at any time. In no case will Elfhame be liable for the misuse of our products that result in injury or damage.
All items, curio or services sold by Elfhame is sold as a curio only and is not guaranteed effectiveness.