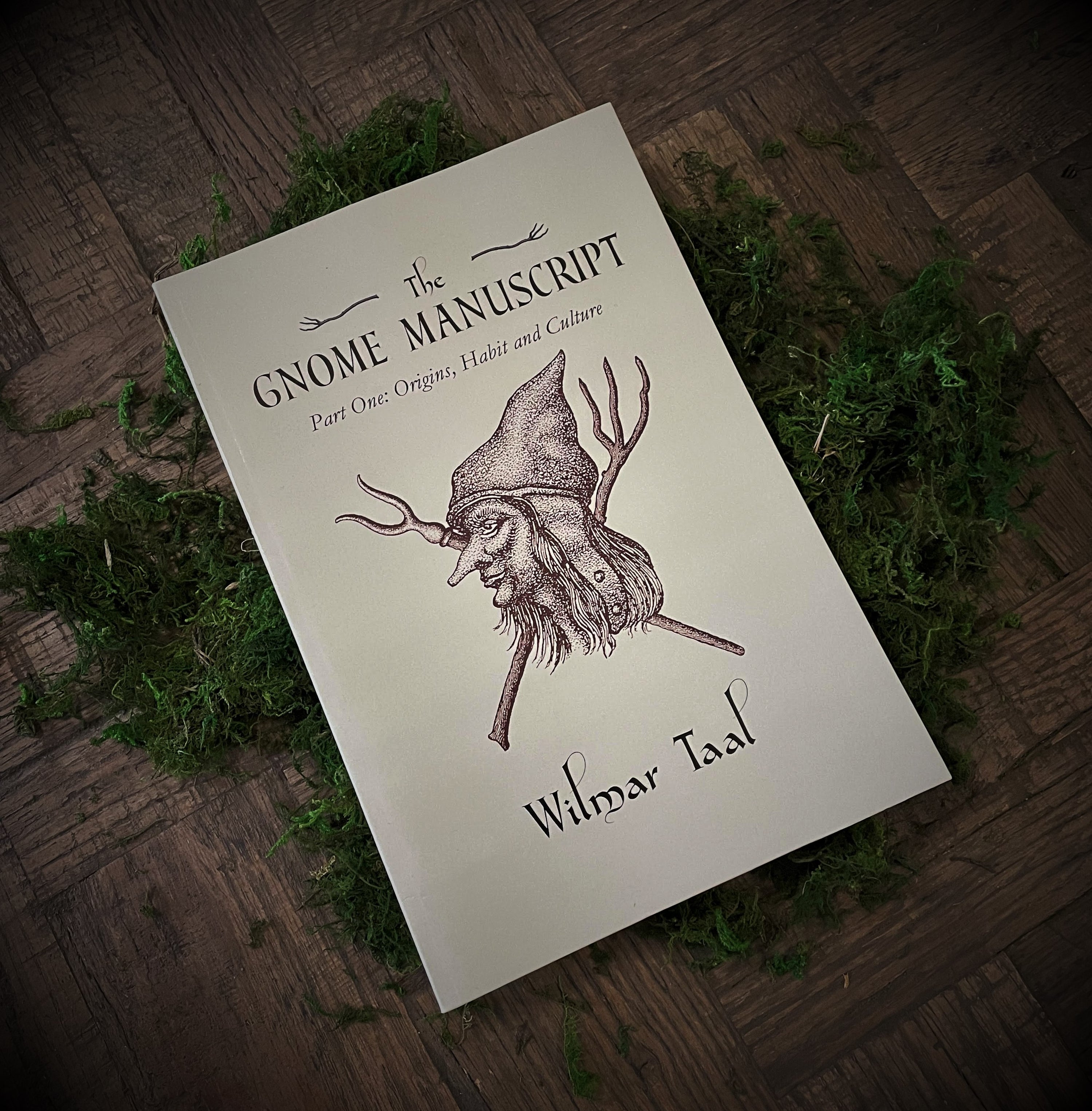 Author: Wilmar Taal
In 2000, the mysterious Dutch 'Richel-Eldermans collection' was donated to The Museum of Witchcraft and Magic in Boscastle where, in 2003, a Dutch speaking student assisted in deciphering some of the written materials in the collection. It was during this process that the student discovered a fascinating manuscript concerned with Dutch gnome-folklore, and alerted the Meertens Institute in Amsterdam who were happy to receive a copy of the 'Gnome Manuscript', as it became known, on CD-Rom.
Another Dutch student subsequently graduated on a study of this manuscript, but still there were too many questions and mysteries concerning the information J.H.W. Eldermans collected throughout his life. The staff of the Museum of Witchcraft and Magic were most interested in the contents of this manuscript, and so a decision was made to publish a series of books that present translations of the intriguing handwritten content, with comments on the origins of the manuscript and studies of the places described therein. The information was categorized and this first part as 'Origins, Habit and Culture' and focuses on where the gnomes came from, what they were doing and what they expressed. The second part will look deeper into the magic concerning gnomes, and the third part will deal with leftover writings by Eldermans.
Wilmar Taal is a Dutch cultural historian and author of 'The Silent Listener – The Life and Works of J.H.W. Eldermans' (Troy Books, 2018). He specializes in sagas, myths and the occult sciences. He lives in Koog aan de Zaan, The Netherlands, together with his wife, son and daughter and a spoilt rotten cat.
Shipping
Fast shipping
To align with our stance on sustainability, all orders are processed and shipped Tuesdays, Thursdays & Fridays in bio-degradable and environmentally sustainable packaging. We also ship with a 100% carbon neutral courier.    
Order tracking
All orders are shipped with tracking details so you can keep track of your orders progress. You will find your orders tracking information in your account settings.
Get in touch
To get in touch with the Elfhame Witches please visit our Contact page, alternatively you can email us at admin@elfhame.com.au
Refunds & Exchanges
Refunds & Exchanges
Due to the nature of our products, refunds or exchanges are only accepted if an item is damaged. A refund or exchange will only be processed if we are notified within 7 days of receiving the item and when we have received the returned damaged item. Refunds will not be issued for lost orders by mail or couriers.
Terms & Conditions
Terms & Conditions
This website is operated by Elfhame. By visiting our store, visiting our site and purchasing our products you agree to the following terms and conditions.
We serve the right to refuse and or refund orders at our discretion. You agree to not reproduce, re-sell or exploit any portion of our business (including our products and services).We reserve the right to change the price of our products and services at any time. In no case will Elfhame be liable for the misuse of our products that result in injury or damage.
All items, curio or services sold by Elfhame is sold as a curio only and is not guaranteed effectiveness.