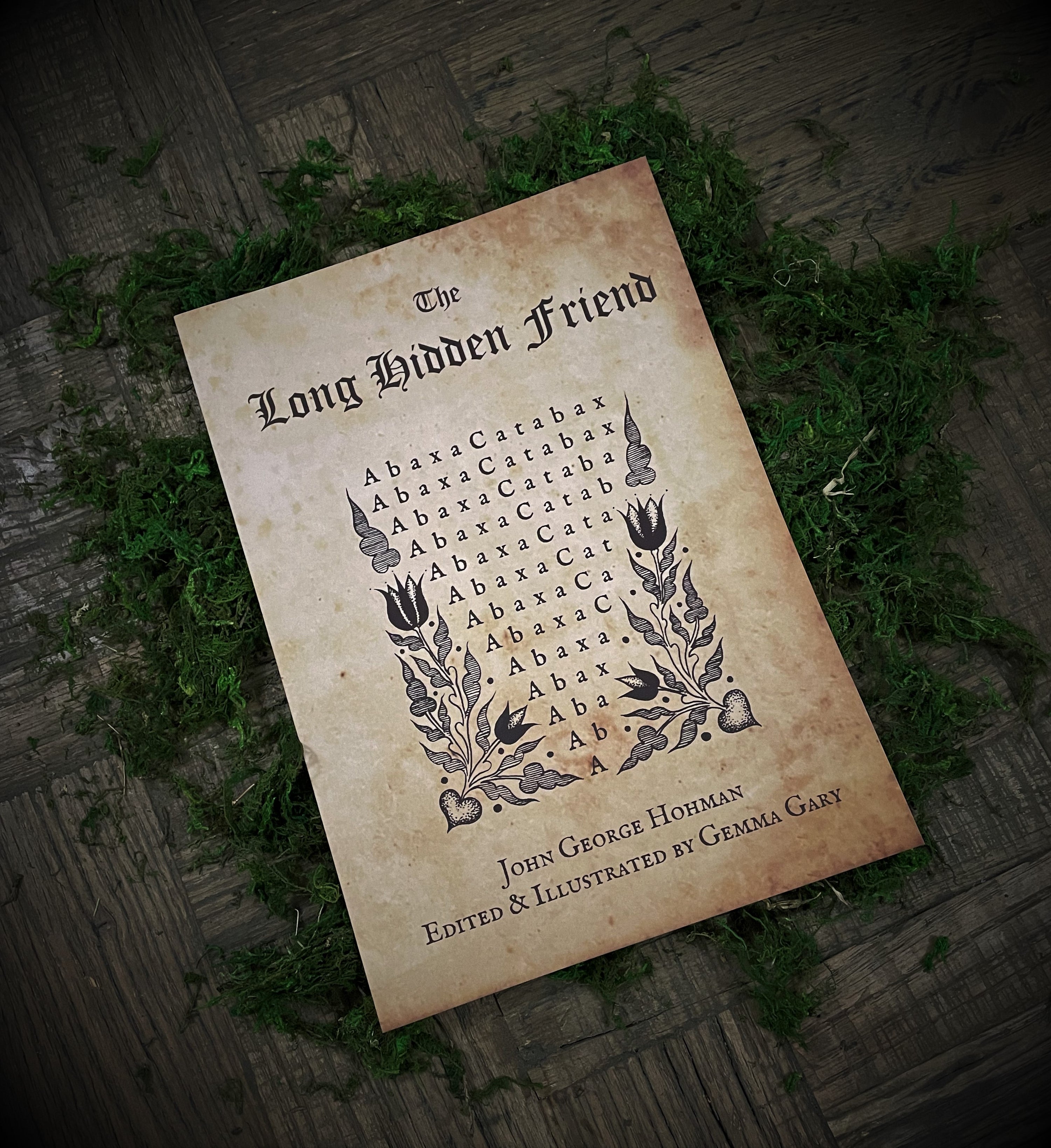 Author: John George Hohman, Edited & illustrated by Gemma Gary
Written by John George Hohman, The Long Hidden Friend first appeared in 1820 in German as Der Lange Verborgene Freund, appearing later in English as Pow-Wows; or, Long Lost Friend. It is as a result of this book that the Dutch Pennsylvania tradition of folk-magic known as "Pow-Wow" became so named.
It is a fascinating collection of traditional European folk-magical formulas for a wide range of spells, simple rituals, charms, talismans, bindings, prayers, benedictions, magical folk-healing, recipes and remedies for humans and animals as well as various non-magical 'tips' for matters or rural and domestic life.
In editing this edition for Troy Books, Gemma Gary has arranged the formerly scattered and unstructured content into some order, organising the practices into the categories of Curative Arts, Animal Arts, Arts against Evildoers, Protective Arts and Propitious Arts; this final chapter detailing a diverse collection of magical and non magical practices for general success, good fortune, safety and well being in a number of areas including divination, games and gambling, hunting and legal matters.
This edition is illustrated by Gemma's line drawings, inspired by Dutch Pennsylvanian folk art, charms and traditional hex signs.
Shipping
Fast shipping
To align with our stance on sustainability, all orders are processed and shipped Tuesdays, Thursdays & Fridays in bio-degradable and environmentally sustainable packaging. We also ship with a 100% carbon neutral courier.    
Order tracking
All orders are shipped with tracking details so you can keep track of your orders progress. You will find your orders tracking information in your account settings.
Get in touch
To get in touch with the Elfhame Witches please visit our Contact page, alternatively you can email us at admin@elfhame.com.au
Refunds & Exchanges
Refunds & Exchanges
Due to the nature of our products, refunds or exchanges are only accepted if an item is damaged. A refund or exchange will only be processed if we are notified within 7 days of receiving the item and when we have received the returned damaged item. Refunds will not be issued for lost orders by mail or couriers.
Terms & Conditions
Terms & Conditions
This website is operated by Elfhame. By visiting our store, visiting our site and purchasing our products you agree to the following terms and conditions.
We serve the right to refuse and or refund orders at our discretion. You agree to not reproduce, re-sell or exploit any portion of our business (including our products and services).We reserve the right to change the price of our products and services at any time. In no case will Elfhame be liable for the misuse of our products that result in injury or damage.
All items, curio or services sold by Elfhame is sold as a curio only and is not guaranteed effectiveness.