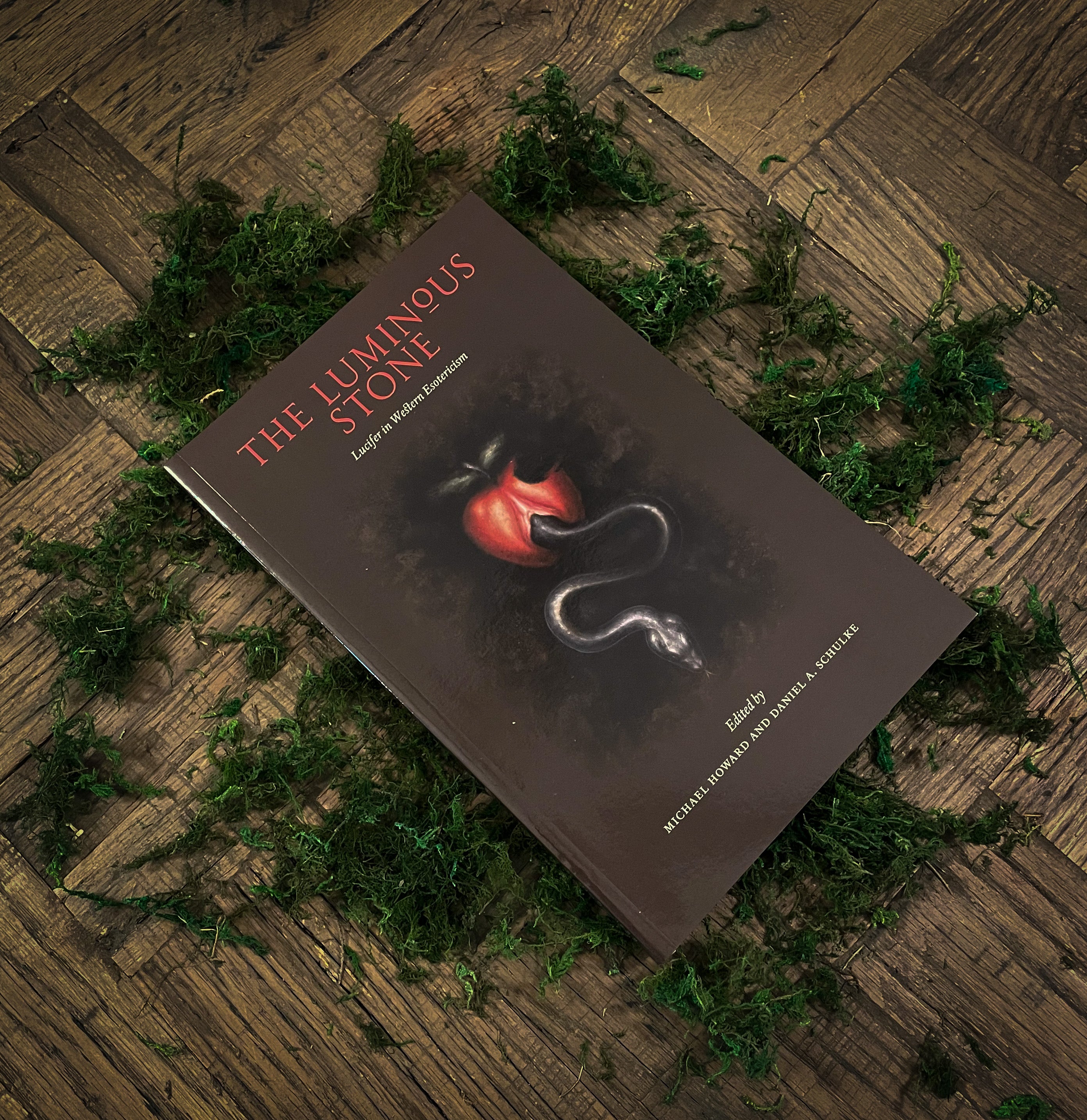 Edited by Michael Howard and Daniel Schulke


The Arcanum of the 'fallen angel' Lucifer evokes such concepts as heresy, rebellion, pride, liberation from the bonds of demiurgic oppression, and impetus for human evolution. Meaning 'light bearer', Lucifer has, from his earliest origins, been hailed by religious and artistic countercultures as a patron saint of enlightenment —the essential quality embodying overthrow of ignorance and the inspired process of revelation. Allied to ancient Gnostic cosmological conceptions, the fallen angel has also found dominion within occult traditions and philosophy. Lucifer has also, in many mystical traditions, assumed a female form in the guise of Lucina, Lucia and Diana Lucifera. In his guise as the Serpent of Eden, he bestowed a magical philosophy of the Luciferian Woman, she who was not born of the clay, and was therefore especially receptive to the forbidden powers which would render one 'as God.'
Yet, outside most occult contexts, Lucifer is commonly conflated with the Christian figure of Satan, or the Devil, a relic of early Christian propagandists eager to repudiate and tarnish rival polytheisms. Ironically, this conflation of deific forms is where Christian dogma and some contemporary forms of Satanism are in agreement.
The nine essays found within The Luminous Stone examine the evolution of the light-bringer in both traditional and contemporary occult contexts, shedding light on the Luciferic magical philosophies of such occult orders as the Fraternitas Saturni, the Order of the Morning Star, and the Cultus Sabbati, as well as the eroto-salvific Christianity promulgated by the Abbé Boullan. Also examined is the concept of Lucifer as the Witches' God, present both in folklore and in the modern witchcraft revival, as well as his link with individual revelation, and the nature of the critical interplay between Light and Darkness necessary of Luciferian illuminism. Contributors to this third volume in the Western Esotericism in Context series include Frater U:.D:., Robert Fitzgerald, Michael Howard, Ethan Doyle White, Fredrik Eytzinger, Richard Gavin, Raven Grimassi, Lee Morgan, and Madeline Ledespencer.
Shipping
Fast shipping
To align with our stance on sustainability, all orders are processed and shipped Tuesdays, Thursdays & Fridays in bio-degradable and environmentally sustainable packaging. We also ship with a 100% carbon neutral courier.    
Order tracking
All orders are shipped with tracking details so you can keep track of your orders progress. You will find your orders tracking information in your account settings.
Get in touch
To get in touch with the Elfhame Witches please visit our Contact page, alternatively you can email us at admin@elfhame.com.au
Refunds & Exchanges
Refunds & Exchanges
Due to the nature of our products, refunds or exchanges are only accepted if an item is damaged. A refund or exchange will only be processed if we are notified within 7 days of receiving the item and when we have received the returned damaged item. Refunds will not be issued for lost orders by mail or couriers.
Terms & Conditions
Terms & Conditions
This website is operated by Elfhame. By visiting our store, visiting our site and purchasing our products you agree to the following terms and conditions.
We serve the right to refuse and or refund orders at our discretion. You agree to not reproduce, re-sell or exploit any portion of our business (including our products and services).We reserve the right to change the price of our products and services at any time. In no case will Elfhame be liable for the misuse of our products that result in injury or damage.
All items, curio or services sold by Elfhame is sold as a curio only and is not guaranteed effectiveness.