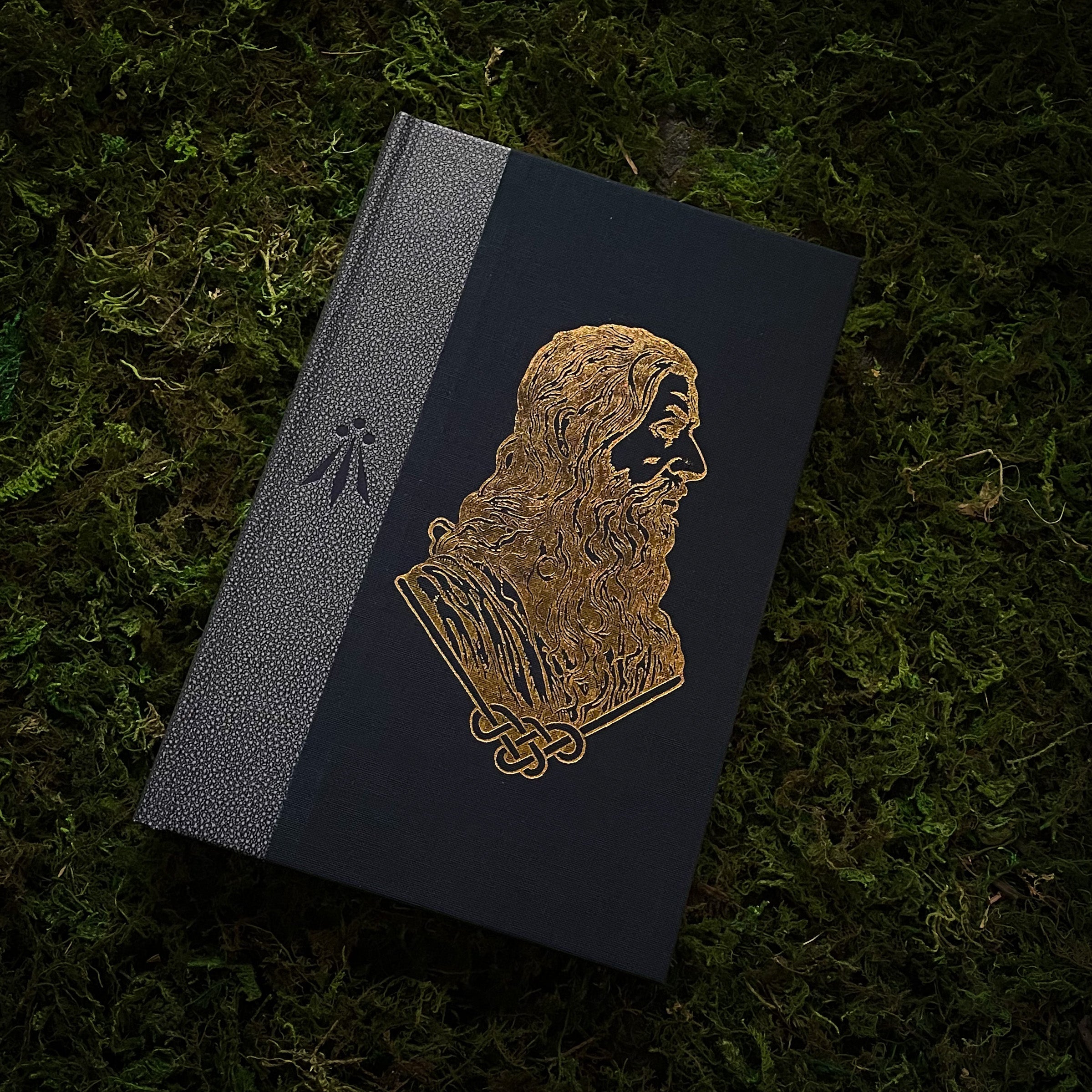 A Druid in Psychologist's Clothing (Hardcover)
Author: Ian C. Edwards, PhD
Imagine a man who influenced the likes of Alan Watts, was a friend of Krishnamurti, whose work was lauded by Henry Miller, and had the audacity to challenge the great psychiatrist, C.G. Jung, during one of Jung's own seminars.  Also imagine that this very same man who authored thirteen books and countless articles on the relationship between psychology, psychotherapy, philosophy, spiritual practice, and Druidry was left out of the history books, and pushed to the margins of obscurity.  Who was this man?  This man was the early 20th-century British psychologist and Druid, E. Graham Howe.
Howe was a master psychologist but even more so a Druid, whom he described as being, "masters of the art of living."  He was a Druid in psychologist's clothing, a psychologist who used psychology and psychotherapy to convey his secret Druidic doctrine.  Like C.G. Jung's Gnostically influenced Liber Novus (The Red Book), which was the secret foundation for all of his psychological writings, Howe's Druidry was the secret foundation for his own writings.  Howe's Druidry had one primary aim, which was to heal psychological suffering.  Whether he was referencing psychology, philosophy, or spirituality, Howe pointed to the art of healing in them all.​
E. Graham Howe was one of the first psychologists to integrate spiritual practice with psychotherapy. Because he did so during a time when psychoanalysis was being established as a dogma, Howe was marginalized and even anathematized by the various psychoanalytic schools.  This book will situate Howe within the history of psychoanalysis, showing his work in relation to Sigmund Freud, C.G. Jung, and Alfred Adler just to name a few.  It will also provide a summary and reading of his metaphysical psychology, illustrating his views on depression, love, time, war, self-knowledge, psychotherapy as a way of being, and more.  The book will also present some Druidic foundations of Howe' psychology, in the spirit of the 18th – 19th century Welsh poet, Iolo Morganwg, whose own Druidry, like Howe's, was inspired, emphasizing more of the Druidic soul rather than blind allegiance to any tradition or belief system.
Included in this book are forewords by author and Druid, John Michael Greer, and Jungian analyst and author, Stanton Marlan.
A Druid in Psychologist's Clothing (Hardcover)
Shipping
Fast shipping
To align with our stance on sustainability, all orders are processed and shipped Tuesdays, Thursdays & Fridays in bio-degradable and environmentally sustainable packaging. We also ship with a 100% carbon neutral courier.    
Order tracking
All orders are shipped with tracking details so you can keep track of your orders progress. You will find your orders tracking information in your account settings.
Get in touch
To get in touch with the Elfhame Witches please visit our Contact page, alternatively you can email us at admin@elfhame.com.au
Refunds & Exchanges
Refunds & Exchanges
Due to the nature of our products, refunds or exchanges are only accepted if an item is damaged. A refund or exchange will only be processed if we are notified within 7 days of receiving the item and when we have received the returned damaged item. Refunds will not be issued for lost orders by mail or couriers.
Terms & Conditions
Terms & Conditions
This website is operated by Elfhame. By visiting our store, visiting our site and purchasing our products you agree to the following terms and conditions.
We serve the right to refuse and or refund orders at our discretion. You agree to not reproduce, re-sell or exploit any portion of our business (including our products and services).We reserve the right to change the price of our products and services at any time. In no case will Elfhame be liable for the misuse of our products that result in injury or damage.
All items, curio or services sold by Elfhame is sold as a curio only and is not guaranteed effectiveness.