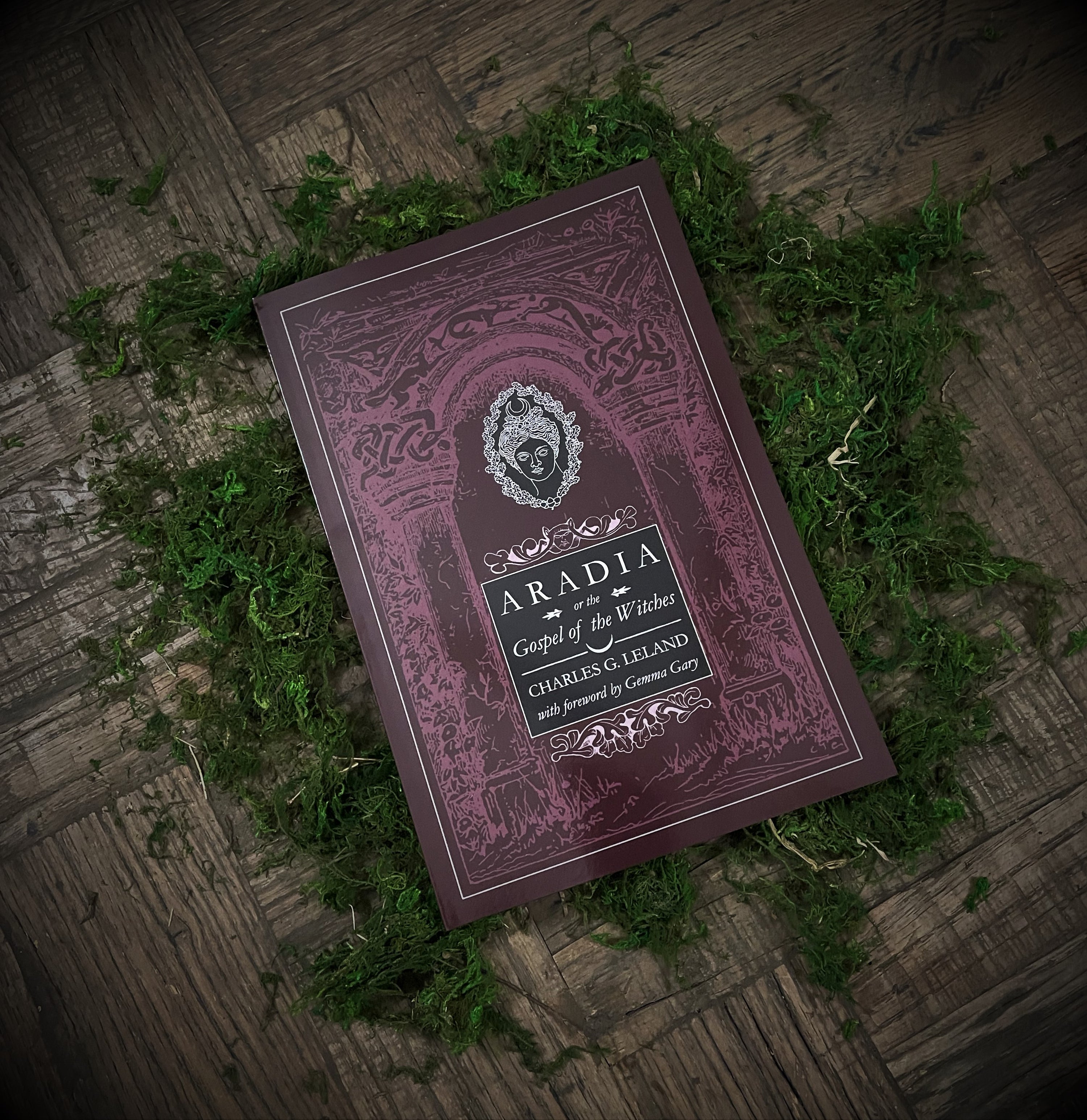 Aradia or The Gospel of the Witches
Author: Charles Godfrey Leland, Foreword by Gemma Gary
The finale in a series of books exploring Italian magical folklore, charms and sorcery written towards the close of the nineteenth century, Charles G. Leland's Aradia or the Gospel of the Witches would become one of the primary source-texts for the witchcraft revival. It is not without justification that Leland has been called 'the grandfather of modern witchcraft'.
Aradia, the ultimate fruit of a working relationship between Leland and the enigmatic 'Maddalena' presents a beguiling collection of magical cosmologies; rites for the worship and adoration of Diana, Queen of the witches; evocations of her powers and those of her daughter Aradia; conjurations, spells, and charms of operative magic; and tales featuring Diana, witches and night spirits. All said to have been drawn from the peasants and witches of Romagna and the Tuscan Mountains by Maddalena; Leland's chief informant.
A controversial book, celebrated by some, questioned by many and scorned or even avoided entirely by others, Aradia is the object of diverse, sometimes vividly opposing theories, such is its mystery.
This new edition of Aradia is accompanied by a foreword by Gemma Gary, balancing a tight-rope path through the various theories and possibilities surrounding this work and its origins, and exploring the impact of Aradia upon the reemergence of witchcraft.
Aradia or The Gospel of the Witches
Shipping
Fast shipping
To align with our stance on sustainability, all orders are processed and shipped Tuesdays, Thursdays & Fridays in bio-degradable and environmentally sustainable packaging. We also ship with a 100% carbon neutral courier.    
Order tracking
All orders are shipped with tracking details so you can keep track of your orders progress. You will find your orders tracking information in your account settings.
Get in touch
To get in touch with the Elfhame Witches please visit our Contact page, alternatively you can email us at admin@elfhame.com.au
Refunds & Exchanges
Refunds & Exchanges
Due to the nature of our products, refunds or exchanges are only accepted if an item is damaged. A refund or exchange will only be processed if we are notified within 7 days of receiving the item and when we have received the returned damaged item. Refunds will not be issued for lost orders by mail or couriers.
Terms & Conditions
Terms & Conditions
This website is operated by Elfhame. By visiting our store, visiting our site and purchasing our products you agree to the following terms and conditions.
We serve the right to refuse and or refund orders at our discretion. You agree to not reproduce, re-sell or exploit any portion of our business (including our products and services).We reserve the right to change the price of our products and services at any time. In no case will Elfhame be liable for the misuse of our products that result in injury or damage.
All items, curio or services sold by Elfhame is sold as a curio only and is not guaranteed effectiveness.