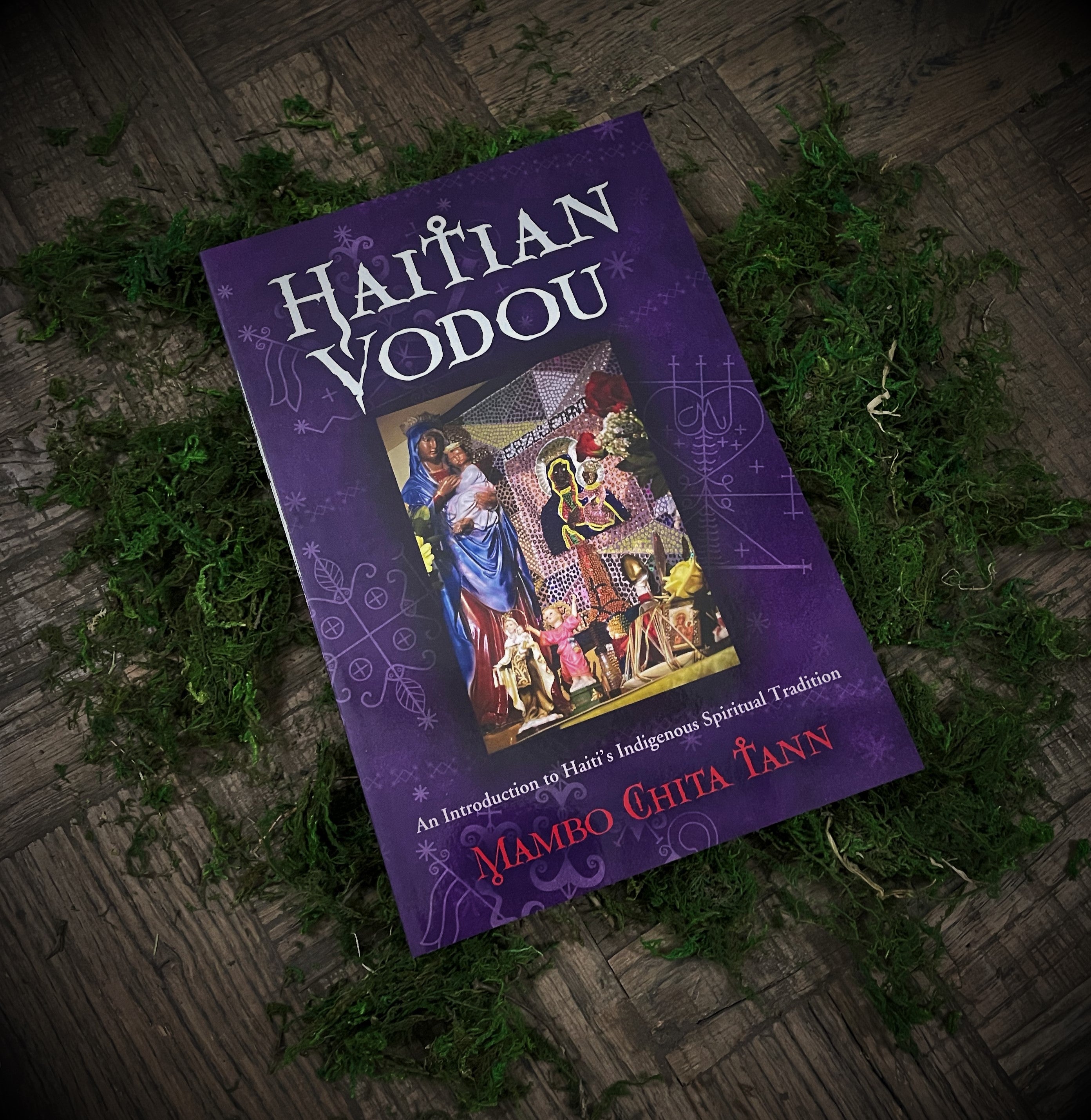 Author: Mambo Chita Tann
Deeply rooted in Haiti's culture and held sacred by millions, Haitian Vodou is a joyous and profound ancestral practice descended from the Vodu priesthood of West Africa. This little-understood belief system is among the truest religions of the Americas yet its essence has remained a mystery to outsiders. Written by a practitioner of the highest initiatory rank, Haitian Vodou is the only book that offers a respectful, first-hand overview of the centuries-old indigenous tradition. From Haiti's culture and history to the sacred beliefs, ceremonies, rituals, and practices grounded in ancestral communion, readers will get a rare look inside Haitian Vodou. Also explored: its relationship to other African diasporic traditions in the West; common misconceptions; Vodou magic and initiations; how millions survived slavery, betrayal, and revolution; and the twenty-one nations of the Lwa, the spirits of Haitian Vodou.
Shipping
Fast shipping
To align with our stance on sustainability, all orders are processed and shipped Tuesdays, Thursdays & Fridays in bio-degradable and environmentally sustainable packaging. We also ship with a 100% carbon neutral courier.    
Order tracking
All orders are shipped with tracking details so you can keep track of your orders progress. You will find your orders tracking information in your account settings.
Get in touch
To get in touch with the Elfhame Witches please visit our Contact page, alternatively you can email us at admin@elfhame.com.au
Refunds & Exchanges
Refunds & Exchanges
Due to the nature of our products, refunds or exchanges are only accepted if an item is damaged. A refund or exchange will only be processed if we are notified within 7 days of receiving the item and when we have received the returned damaged item. Refunds will not be issued for lost orders by mail or couriers.
Terms & Conditions
Terms & Conditions
This website is operated by Elfhame. By visiting our store, visiting our site and purchasing our products you agree to the following terms and conditions.
We serve the right to refuse and or refund orders at our discretion. You agree to not reproduce, re-sell or exploit any portion of our business (including our products and services).We reserve the right to change the price of our products and services at any time. In no case will Elfhame be liable for the misuse of our products that result in injury or damage.
All items, curio or services sold by Elfhame is sold as a curio only and is not guaranteed effectiveness.