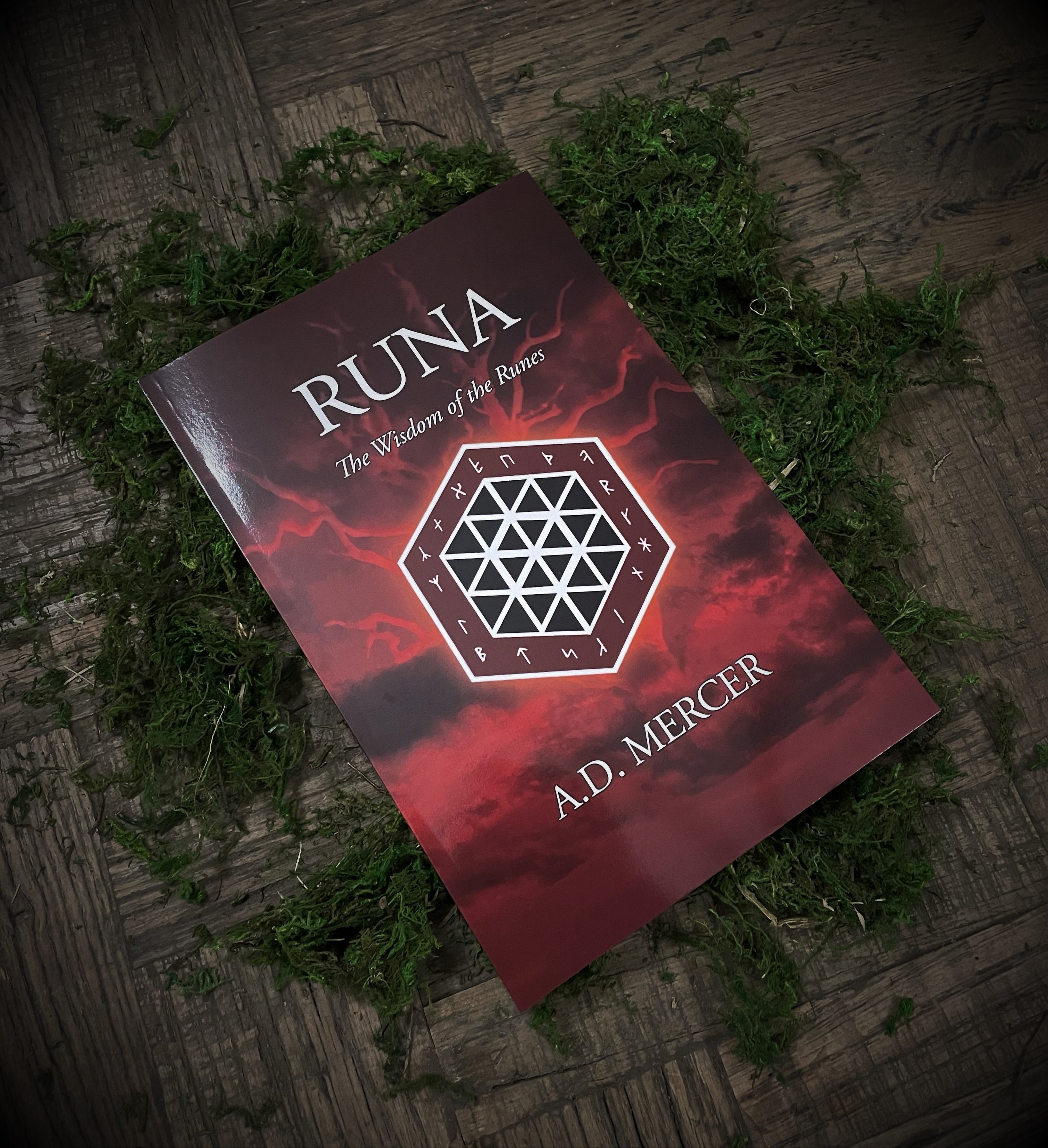 Runa, The Wisdom of the Runes
Author: A.D Mercer
'Runa – Wisdom of the Runes' presents what is, without doubt, the most misunderstood, probably the most cynically abused set of runes in the history of runology. The Armanen runes have been ignored by scholars, abused by right wing extremists, and largely forgotten by students of the occult. Nevertheless, the Armanen runes are in many ways the quintessential esoteric rune row. Originally conceived of by the nineteenth-century German mystic Guido von List, the Armanen runes offer us the most esoterically charged futharks ever encountered.
As well as exploring their true history, Runa discusses the deeper significance of the Armanen runes with the intention of returning the runes to their rightful place at the zenith of true runic magic as well as their true meaning as symbols of transformation granting access into the deeper unconscious and what may lie beyond.
Runa examines each rune in detail, before embarking on a detailed exploration of the relationship between the Armanen Runes and Yggdrasil, the Germanic and Nordic world tree directly link the two, in this respect Runa is a unique text, as it is the only text to directly link the two, exploring the importance of this connection, which cannot be overstated.
Runa, The Wisdom of the Runes
Shipping
Fast shipping
To align with our stance on sustainability, all orders are processed and shipped Tuesdays, Thursdays & Fridays in bio-degradable and environmentally sustainable packaging. We also ship with a 100% carbon neutral courier.    
Order tracking
All orders are shipped with tracking details so you can keep track of your orders progress. You will find your orders tracking information in your account settings.
Get in touch
To get in touch with the Elfhame Witches please visit our Contact page, alternatively you can email us at admin@elfhame.com.au
Refunds & Exchanges
Refunds & Exchanges
Due to the nature of our products, refunds or exchanges are only accepted if an item is damaged. A refund or exchange will only be processed if we are notified within 7 days of receiving the item and when we have received the returned damaged item. Refunds will not be issued for lost orders by mail or couriers.
Terms & Conditions
Terms & Conditions
This website is operated by Elfhame. By visiting our store, visiting our site and purchasing our products you agree to the following terms and conditions.
We serve the right to refuse and or refund orders at our discretion. You agree to not reproduce, re-sell or exploit any portion of our business (including our products and services).We reserve the right to change the price of our products and services at any time. In no case will Elfhame be liable for the misuse of our products that result in injury or damage.
All items, curio or services sold by Elfhame is sold as a curio only and is not guaranteed effectiveness.