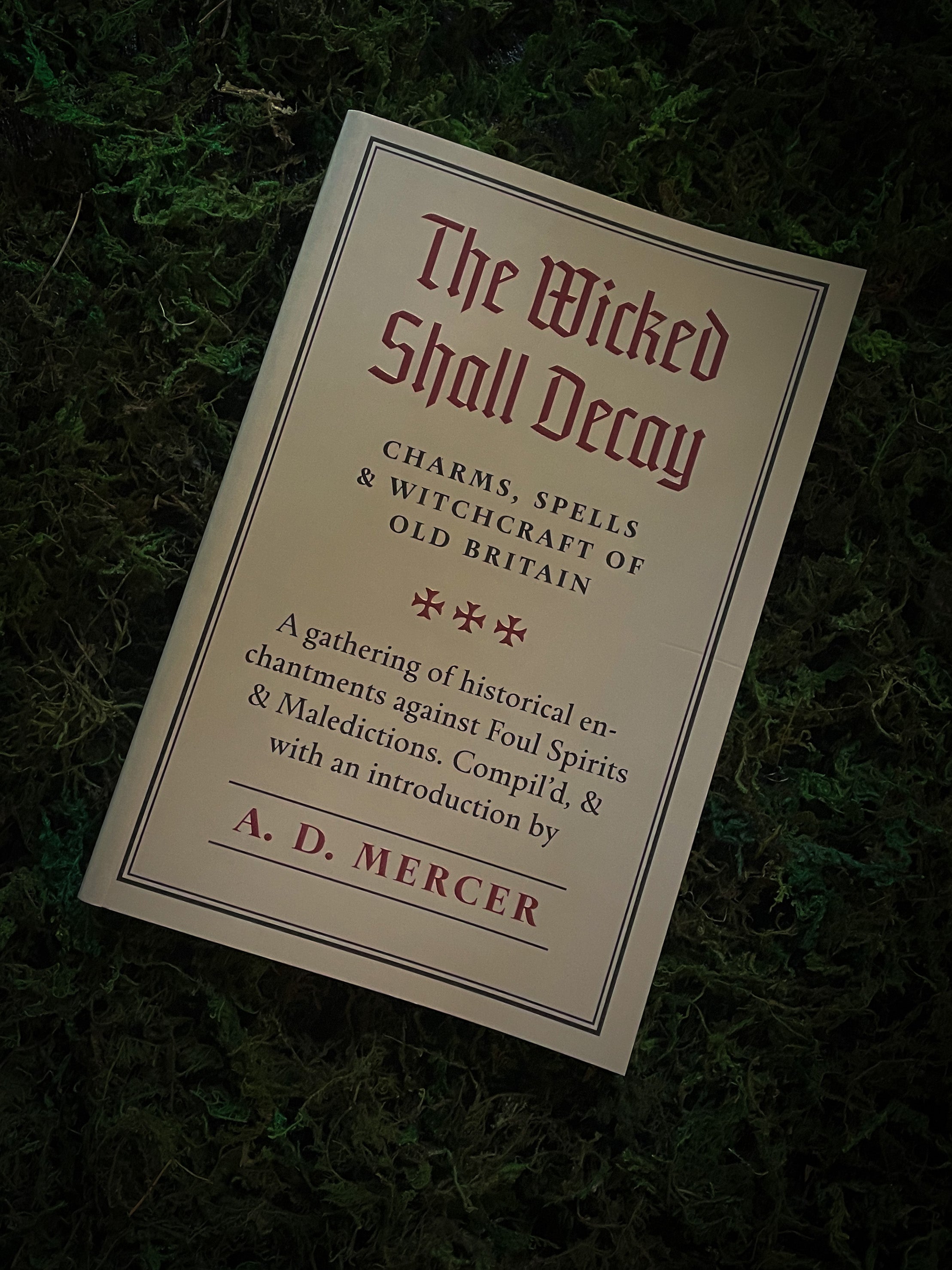 Author: A.D. Mercer


Even after the practice of witch-hunting and persecution began to wane, malefic sorcery was greatly feared as a baneful and pernicious influence, particularly in rural areas during the 18th and 19th century. The arsenal of folk-magical armaments against such powers included charms, spells, rituals, sigils, and magical squares, as well as the use of magical herbs and words of power. Many of these practices resembled in method and materiel the very evil they were meant to combat, embodying in themselves a savour of the sinister and demonic.
Accessing a diverse array of historical and folkloric sources, A.D. Mercer's The Wicked Shall Decay gathers together a collection of obscure British magic featuring curses, anti-witchcraft spells and hedges against malevolent power. Greatly treasured in their day for their efficacy, these rites document a widespread tradition of 'dark folk magic' of value to the research of both scholar and esoteric practitioner alike.
Shipping
Fast shipping
To align with our stance on sustainability, all orders are processed and shipped Tuesdays, Thursdays & Fridays in bio-degradable and environmentally sustainable packaging. We also ship with a 100% carbon neutral courier.    
Order tracking
All orders are shipped with tracking details so you can keep track of your orders progress. You will find your orders tracking information in your account settings.
Get in touch
To get in touch with the Elfhame Witches please visit our Contact page, alternatively you can email us at admin@elfhame.com.au
Refunds & Exchanges
Refunds & Exchanges
Due to the nature of our products, refunds or exchanges are only accepted if an item is damaged. A refund or exchange will only be processed if we are notified within 7 days of receiving the item and when we have received the returned damaged item. Refunds will not be issued for lost orders by mail or couriers.
Terms & Conditions
Terms & Conditions
This website is operated by Elfhame. By visiting our store, visiting our site and purchasing our products you agree to the following terms and conditions.
We serve the right to refuse and or refund orders at our discretion. You agree to not reproduce, re-sell or exploit any portion of our business (including our products and services).We reserve the right to change the price of our products and services at any time. In no case will Elfhame be liable for the misuse of our products that result in injury or damage.
All items, curio or services sold by Elfhame is sold as a curio only and is not guaranteed effectiveness.